Barry Croft and Adam Fox, the 2 men accused of plotting to kidnap Michigan Gov. Gretchen Whitmer were found guilty on Tuesday, capping one of the most disturbing stories about far-right extremism to emerge in the surreal 2020 election cycle.
Adam Fox, 39, was found guilty of kidnapping conspiracy and conspiracy to use a weapon of mass destruction.
Barry Croft, 46, was convicted of the same charges—and possession of an unregistered destructive device.
Their co-defendants, Brandon Caserta and Daniel Harris, were acquitted on all charges in the first trial.
The convictions come four months after a jury was deadlocked on charges against Adam Fox and Barry Croft Jr., which led prosecutors to try their case all over again.
After a nine-day trial, Assistant U.S. Attorney Nils Kessler repeatedly urged jurors to focus on what Fox and Croft were saying months before the FBI placed undercover agents and informants inside the group that summer.
How undercover FBI agents busted Barry Croft and Adam Fox for conspiring to kidnap Michigan Governor Gretchen Whitmer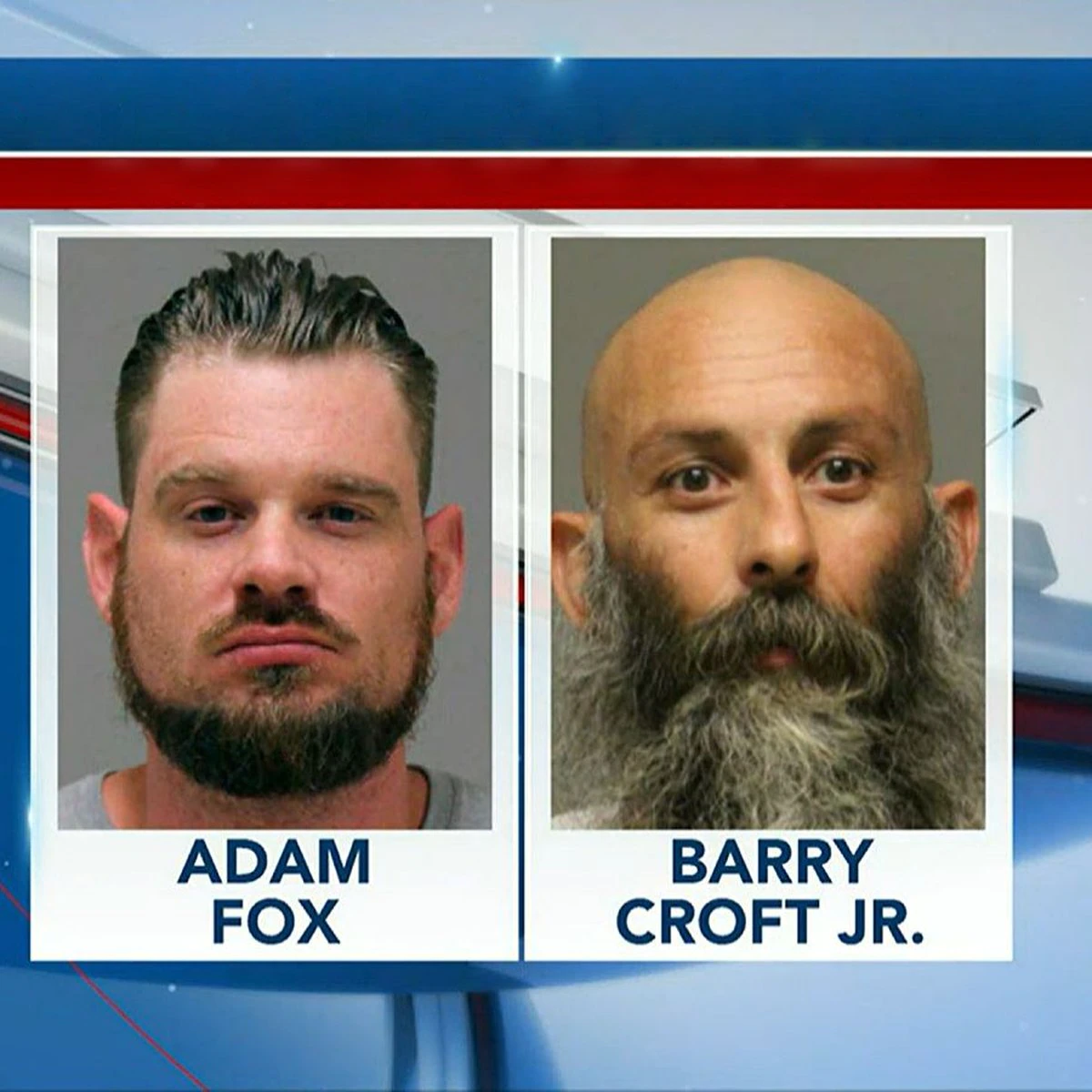 The investigation began when Army veteran Dan Chappel joined a Michigan paramilitary group and became alarmed when he heard talk about killing police.
He agreed to become an FBI informant and spent summer 2020 getting close to Fox and others, secretly recording conversations and participating in drills at "shoot houses" in Wisconsin and Michigan.
The FBI turned it into a major domestic terrorism case with two more informants and two undercover agents embedded in the group.
The 'plan' was unraveled by FBI agents Tim Bates and Mark Schweers. 
Posing as a man called 'Red', Bates plotted with the group on how they were going to snatch Whitmer.
Defense attorneys argued entrapment, claiming that if he hadn't been involved, the plot would never have been developed much less come to fruition. 
They said it was nothing but 'stoned talk' that the government turned into a real conspiracy. 
Schweers and Bates both testified at trial. 
Schweers told how one of the group told him that he wanted to tie Whitmer – who he called 'the tyrant' – to a table and pose for a photo with her like they had performed 'the biggest drug bust'. 
Agent Mark Schweers told the jury that he was posing as someone with like-minded views from Michigan's Upper Peninsula when he met Adam Fox in the basement of a vacuum shop in suburban Grand Rapids, a hideaway accessed by a trap door.
Fox didn't know that Schweers was wearing a recording device as he talked excitedly about attacking the Michigan Capitol, teaming up with a militia called the Wolverine Watchmen, and restoring a "constitutional republic."
"We want her flex-cuffed on a table while we all pose and get our pictures taken like we just made the biggest drug bust in… history,' Fox said of Whitmer, laughing and using profanities.
The other agent is Tim Bates.
He convinced the group to give him 'IOUs' to get $4,000 of explosives that was needed to carry out the plot.
He said it was his job to ensure the group did not actually go out and buy.
'BIG DAN' The informant
One of the key witnesses in the trial was a confidential informant named 'Big Dan', a former Army sergeant.
He testified that he joined the group to hone and keep up his gun skills but that he became disillusioned with them when they starting scheming violence against Whitmer.
His real name is Dan Chapel.
It was an unusual odyssey for Chapel, 35, a postal worker, self-described libertarian and gun rights advocate who said he was simply looking for ways to keep his firearm skills sharp after serving in Iraq.
Chapel became especially close to Adam Fox, who is described as a leader of the scheme, secretly recording hours of conversations in 2020, participating in gun training and making road trips to northern Michigan to look at Whitmer's vacation home.