As we look back at John McAfee life after retirement, we are also tempted to look at his love life.
McAfee was born in England to an American soldier-turned-road surveyor, Donald McAfee, and a bank teller, Joan. He grew up in Roanoke, Va., and worked for NASA before creating his namesake protective software in the late 1980s.
At his peak, his net worth was an estimated $100 million, and he stepped away from his successful company in 1994.
But in retirement, his life took a series of strange turns.
He became increasingly obsessed with using his computer prowess to tap into devices around the world so that he could spy on governments, high-profile criminals and others that intrigued him.
In 2013, he married a sex worked identified as Janice Dyson.
Who is Janice Dyson?
Janice Dyson is popularly known as the wife of late British-American computer programmer and businessman, John McAfee.
Janice was born in 1983 in Guatemala.
There is little information about her parents or her immediate family.
Janice was hired by John McAfee in 2012 as his prostitute and paid her for a day and a night.
Next, she was in the United States after being deported from Guatemala.
She revealed that she was saved from sex trafficking during her interview with ABC News.
John McAfee's relationships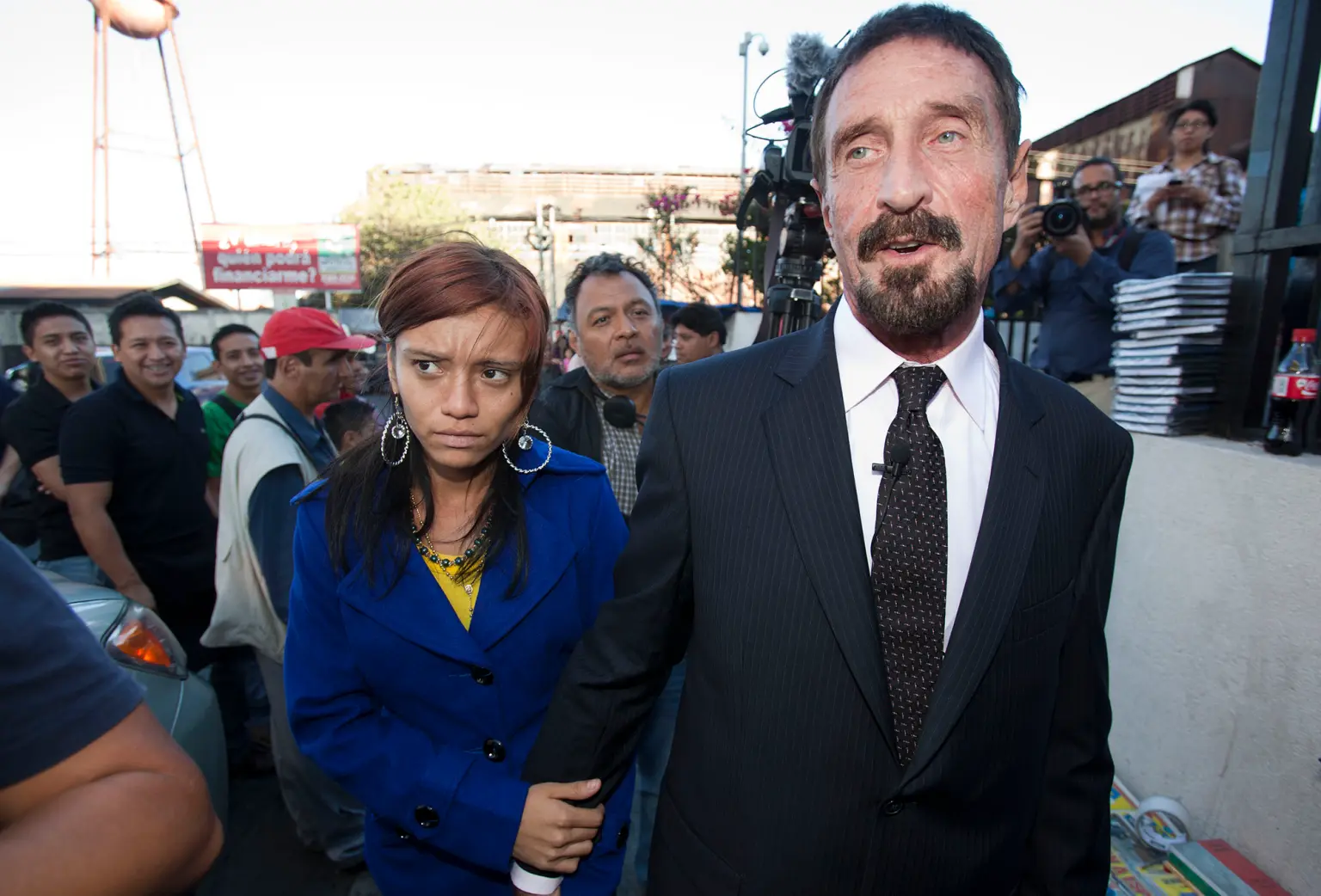 McAfee married three times – he met his first wife circa 1968 while he was working towards a doctorate at Northeast Louisiana State College and she was an undergraduate student.
He married his second wife, Judy, a former flight attendant at American Airlines, circa 1987; they divorced in 2002.
After his second divorce, McAfee had a girlfriend named Samantha Herrera. She started dating McAfee when she was 18 and planned to marry but wasn't successful.
McAfee later met another named Janice Dyson, who was then a sex worker.
Janice Dyson relationship with John McAfee
When McAfee ended his relationship with Samantha Herrera, he went on to wed Janice Dyson, a sex worker he had picked up in Miami for a cuddle.
They began a relationship and married in 2013.
She claims that he saved her from human traffickers.
The couple moved to Portland, Oregon, in 2013.