Security Operatives have arrested Raissa Kengne identified as a suspect in shooting at Midtown Atlanta near Colony Square resulted in the deaths of two people and the injury of one other person.
ghlinks.com.gh learnt that the suspect was reportedly arrested at Hartsfield-Jackson International Airport, according to the Atlanta Police Department.
A passenger who had just arrived at the airport tweeted a photo of a woman who is thought to have been the shooter.
According to the authorities, a shooting that occurred in Midtown Atlanta near Colony Square resulted in the deaths of two persons and injuries to one other. According to the Atlanta Police Department, the subject Raissa Kengne is currently in police custody.
At around 1:45 p.m., officers from the Atlanta Police Department responded to the 1280 W. Peachtree Street location where they found two people who appeared to be suffering from gunshot wounds. According to APD, one of them passed away.
Wesley Freeman, who was 41 years old, and Michael Shinners, who was 60 years old, were recognized as the victims who passed away by the Fulton County Medical Examiner's Office.
Who is Raissa Kengne?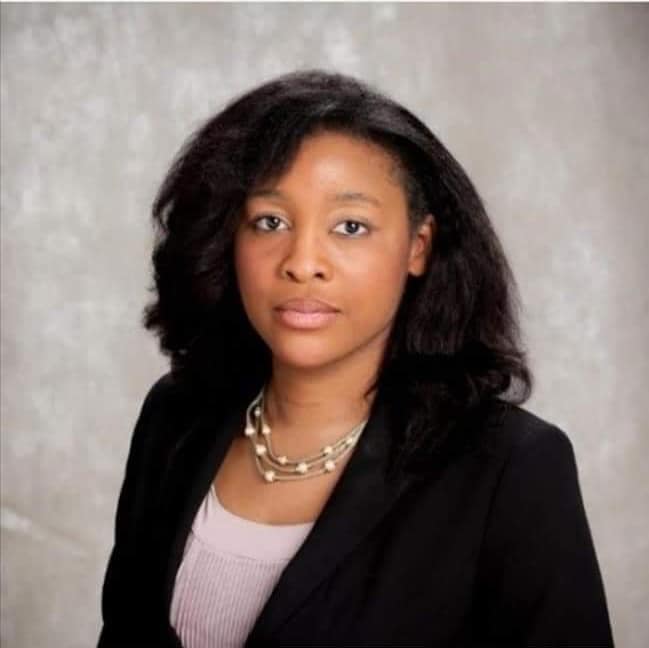 Raissa Kengne is an African American of Cameroonian origin.
She is an accountant by profession and holder of a Master's Degree.
Raïssa Kengne's LinkedIn page describes her as an experienced information security auditor and a graduate of Georgia State University.
Moreover, in the week leading up to the shooting, Ms Kengne made a series of LinkedIn posts alleging that she had suffered retaliation for being a whistleblower at her former employer, a major accounting firm that lists its Atlanta office address as 1100 Peachtree Street.
She was a senior IT associate for Grant Thornton LLP, a financial analyst for Audientis.
She also worked as an audit intern for the city of Dunwoody, Georgia.