Nigerian billionaire Ned Nwoko has revealed why even at a relatively older age, he prefers to marry young girls aged between 18 and 20 years.
This revelation came as a result of an interaction he had with some social media users on Instagram where he responded to this particular question amongst others.
Ned Nwoko has been in the news in recent years for Regina Daniels' marriage to him in 2019 when the Nigerian actress was just 19.
Many could not fathom why a man at his age will prefer to settle down or better still marry a girl who is way too young and qualifies to be her granddaughter.
Well, in responding to a question on his Instagram timeline on why he marries his wives when they are just 18 or 20 years, Ned Nwoko said it is a clever thing to do after all he is just a normal person.
In other words, "when you catch them young, they shall be yours forever." Lol!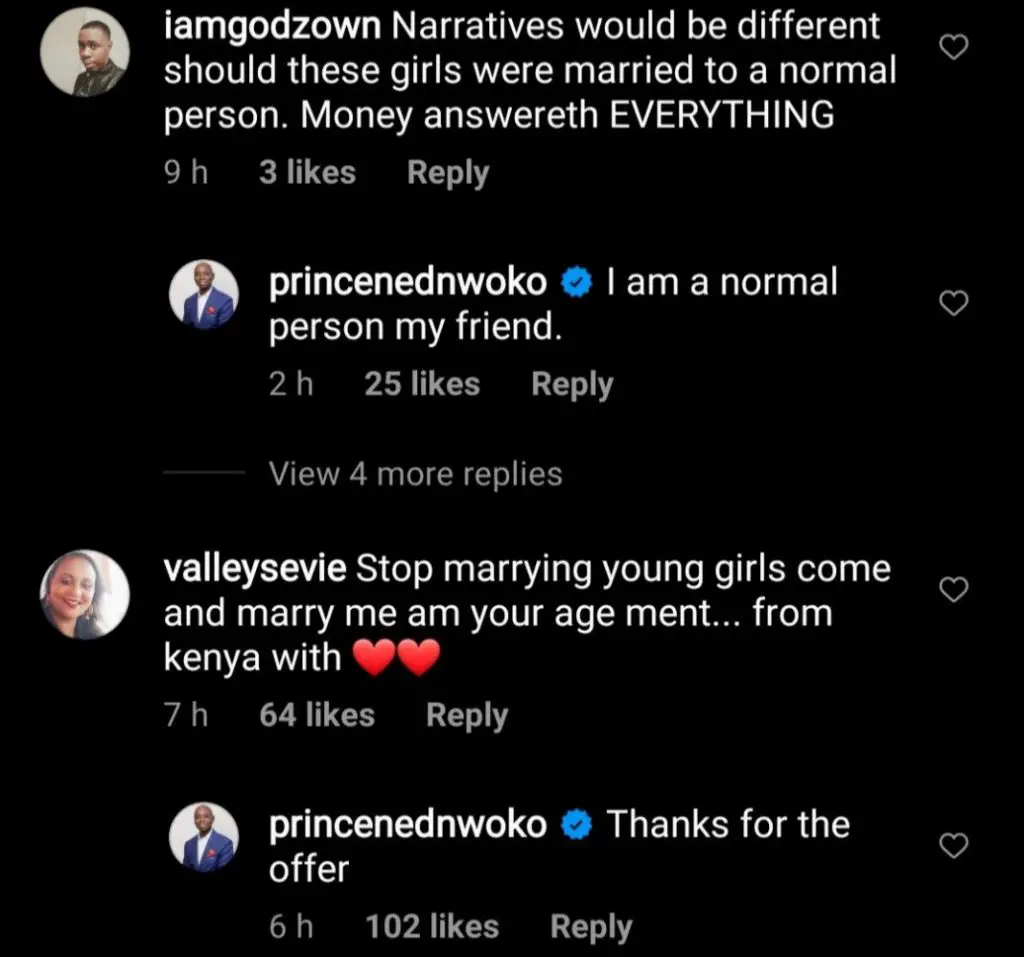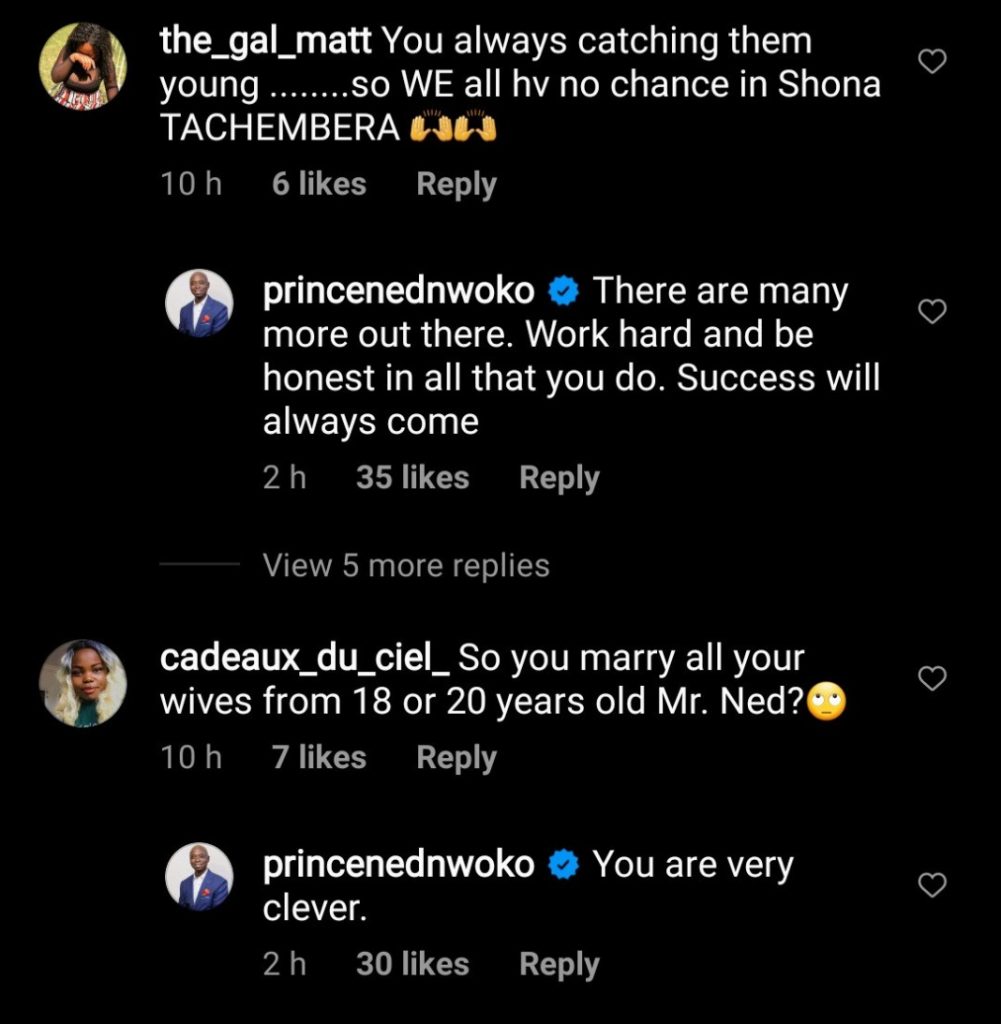 Although he didn't explain why it is a clever thing to marry young girls, Ned Nwoko has no interest for older folks or age mates whenever he is deciding on a wife.
Ned Woko has six wives and still counting. He prefers his wives to be young, tall and fair in complexion. He has a multitude of children.