The police have identified Payton Gendron as the gunman who opened fire in a busy supermarket in a predominantly Black neighborhood in Buffalo on Saturday, killing 10 people and injuring three others in the country's latest high-profile crime apparently motivated by hate, authorities say.
Officials revealed that, Payton Gendron, a white 18-year-old man, traveled several hours across New York to carry out the attack, which he livestreamed on social media.
Eleven of the 13 people who were shot were Black, Buffalo Police Commissioner Joseph Gramaglia said at a news conference.
Payton Gendron of Conklin, New York, was charged with first degree murder Saturday, Erie County District Attorney John J. Flynn said in a news release. Conklin is about a three-and-a-half hour drive from Buffalo.
He pleaded not guilty.
Here's what we know about the shooting suspect.
Who is Payton Gendron?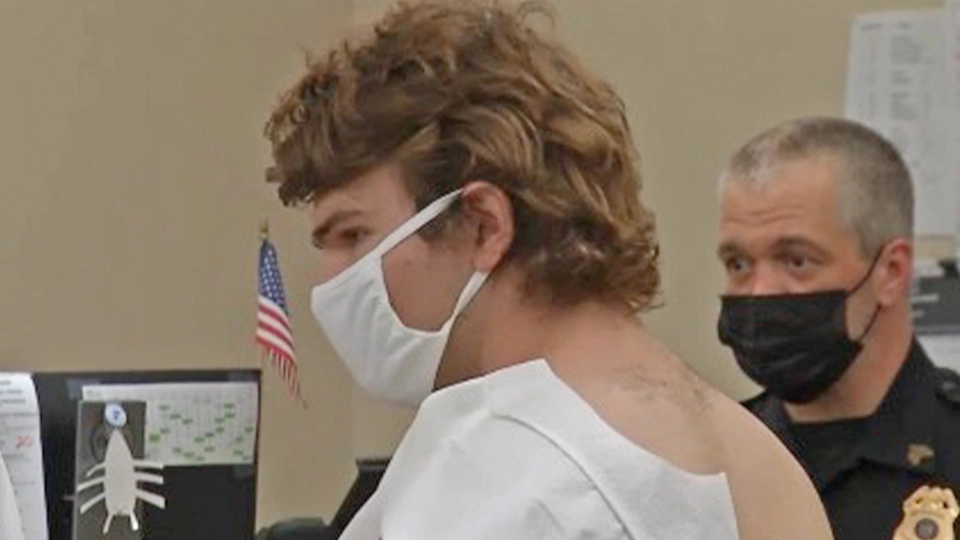 Payton Gendron is a white, 18-year-old from Conklin, New York.
Conklin is located over 200 miles southeast of Buffalo, where the shooting occurred.
He was wearing tactical gear
Authorities report the suspect was heavily armed, wearing tactical gear and a helmet when he arrived at the store around 2:30 p.m. 
He was also carrying a camera, which was livestreaming his actions.
The suspect used an assault weapon, Flynn said during the news conference.
In his news release, Flynn said the suspect shot four people outside of the grocery store, three fatally. When he entered the store, he exchanged fire with an armed security guard, who authorities said was a retired Buffalo police officer. The security guard died of his injuries. The suspect shot eight more people in the store, six of whom died, the release said.
He allegedly livestreamed on Twitch
Live streaming platform Twitch confirmed Saturday that the suspect used its platform to broadcast a live stream during the attack.
The company said it was "devastated" to hear about the shooting and added that the user "has been indefinitely suspended from our service, and we are taking all appropriate action, including monitoring for any accounts rebroadcasting this content."
The video is recorded from the point of view of the alleged shooter as he is driving into the supermarket's parking lot. The person is seen in the rearview mirror wearing a helmet and is heard saying, "Just got to go for it," before he pulls into the front of the store.
In the video, store patrons can be seen walking through the parking lot as the suspect drives up.
A spokesperson for Twitch said the company removed the livestream less than two minutes after the violence started. The company did not immediately respond to follow-up questions about whether the suspect was actively firing when the livestream was halted.