Who is Aaron Rodgers wife? Is Aaron Rodgers still dating Shailene Woodley? In this post, we dig into the possible answers to these questions.
Before we jump into the latest relationship rumors, let's take a look back on the most interesting facts we know about the Green Bay Packers quarterback and his notable past relationships.
Who is
Aaron Rodgers?
Born on December 2, 1983, in Chico, California, Aaron Rodgers is one of the most successful NFL quarterbacks of the last decade.
Aaron Rodgers attended Pleasant Valley High School and played football for two years at quarterback, recording 4,421 yards passing.
In 2002, he played college football at Butte College before transferring to the University of California, Berkeley to play for the California Golden Bears.
His career passing records include the lowest single-season interception rate and the lowest career interception rate.
The 38 year old football player gained selection in the first round of the 2005 NFL Draft by the Packers.
Rodgers, according to sportscasters and players, is one of the greatest and most talented quarterbacks in history
Outside of football, Rodgers has a minority ownership stake in the Milwaukee Bucks of the National Basketball Association (NBA); the Bucks won the 2021 NBA Championship.
Who is Shailene Woodley married to?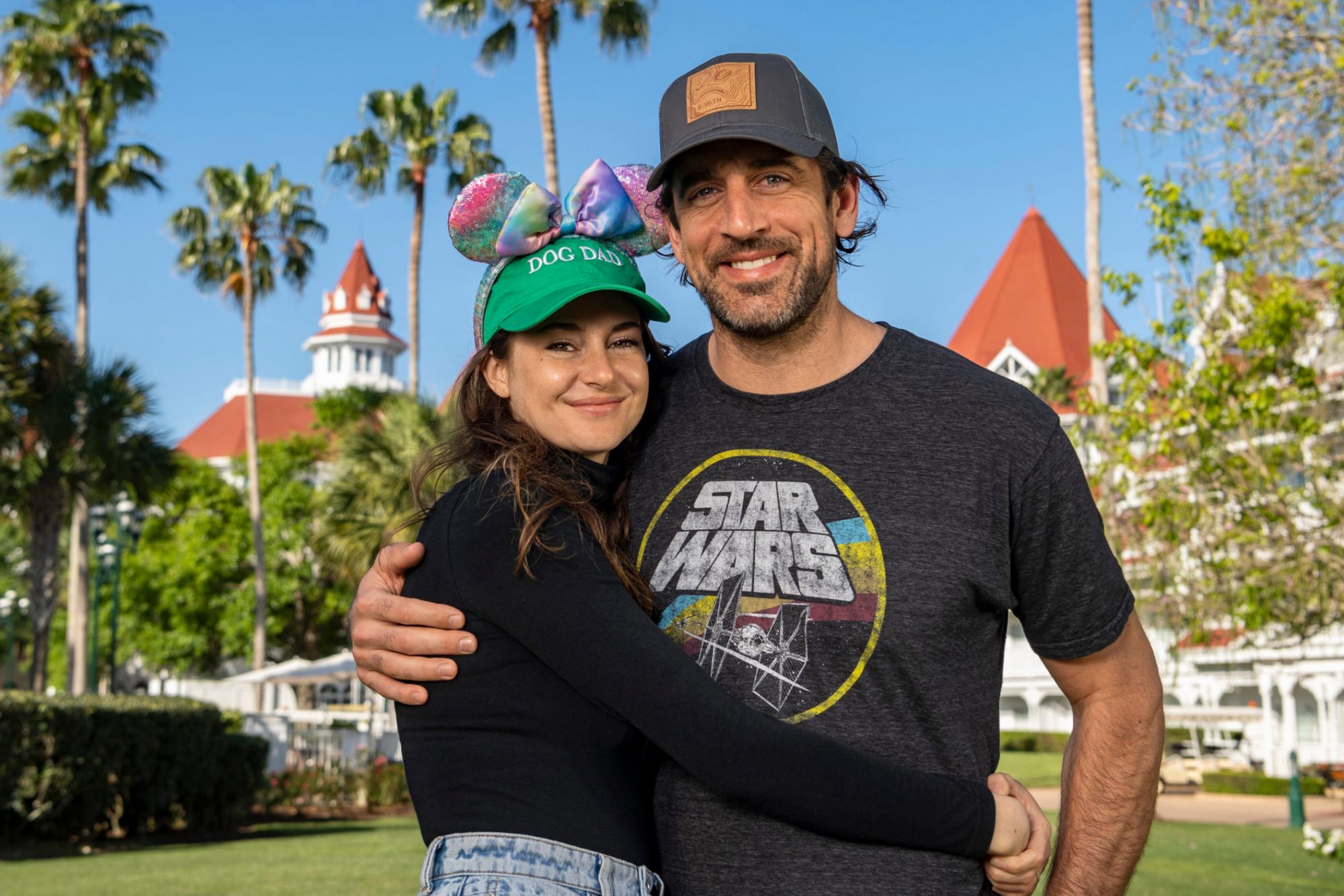 According to abtc.ng, Woodley is not married but she confirmed she was engaged to Rodgers in a February 22 appearance on The Tonight Show Starring Jimmy Fallon.
The pair were in a relationship for two years.
Is Shailene Woodley in a relationship?
Yes, Woodley is in a relationship with the American football star, Aaron Rodgers.
Who is Shailene Diann Woodley?
Originally from San Bernardino, California, Shailene Diann Woodley is an actress and activist.
Woodley was born on November 15, 1991.
She is best known for her role as Amy Juergens in the ABC Family drama series The Secret Life of the American Teenager (2008-2013).
Fact Check
We strive for accuracy and fairness.
If you see something that doesn't look right, email us at  [email protected]