This article contains information about Rihanna's parents, including their ages, identities, and other facts about them that we know.
The biggest news about Rihanna at the moment has to do with the fact that she is expecting a baby with A$AP Rocky.
Media reports of Rihanna and A$AP Rocky relationship generated huge excitement among both fan bases who were eager to see how the relationship would develop in the future.
Well, it appears that now they are ready to start a family.
The news that Rihanna is considering starting a family has sparked a lot of curiosity about how she grew up with her family and what it was like.
Do you know who her parents are? How close is Rihanna to her parents now?
The following are some important things you should know about the singer's parents.
Who are Rihanna's parents?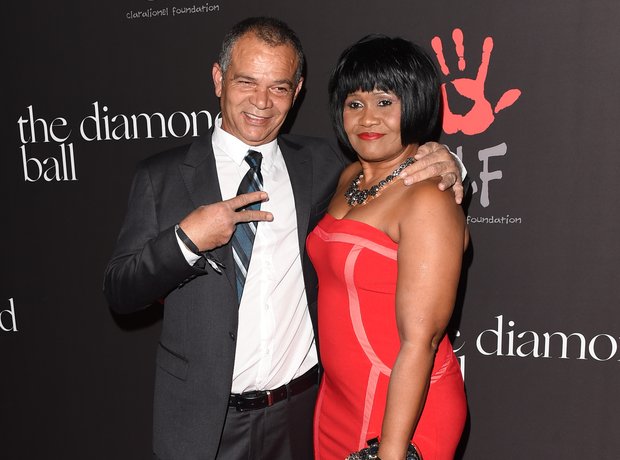 The name of Rihanna's father is Ronald Fenty, while her mother is Monica Braithwaite.
Ronald worked as a warehouse supervisor, while Monica was an accountant.
Despite the fact that Rihanna's parents earned a stable income, domestic abuse was a recurrent theme within their three-bedroom bungalow in Bridgetown.
Ronald was also abusive to his wife Monica, and Rihanna sometimes had to prevent him from hitting her.
At the time when Rihanna was still a teenager, her parents got divorced and haven't reconciled since.
A report in Hello Magazine claims that the couple had three children together, with Rihanna being one of them.
The singer has two younger brothers named Rorrey and Rajad Fenty.
It was unfortunate that Rihanna and her brothers didn't have a better upbringing as their father Ronald was a drug addict and alcoholic.
His addictions were the reason his marriage failed.
Rihanna and her father Ronald were able to fix their relationship only after Ronald recovered from his drug and alcohol addiction.
She now regards him as the "coolest person on the planet."
As a child, Rihanna lived with her parents on the beautiful island of Barbados, but as soon as she turned 16, she relocated to the United States to pursue her dream of becoming a musician.
How do Rihanna's parents feel about her pregnancy?
Rihanna's father is more than happy to hear the news that his daughter is expecting a child with rapper A$AP Rocky.
In a report by Page Six, he stated, "I just got the news from her last night, and she sent me the photos. I'm just over the moon. She's beautiful inside and out.
He added, "I'm ecstatic. I'm so happy that I jumped for joy. I'm still so excited. Rihanna always said that she wanted children, she loves kids. She always takes care of her cousins' kids. … She's going to be a good mom."