UFC flyweight fighter Tim Elliott recently made shocking accusations against his ex-wife, Gina Mazany.
According to a report by The New York Post, Tim Elliott claims that Mazany had been cheating on him with his friend and teammate, Kevin Croom, throughout their marriage.
What makes these allegations even more heartbreaking is that Elliott states the infidelity occurred on significant occasions, including their wedding night.
In a social media post, Elliott shared a photo of Mazany reading wedding vows to his daughter from a previous marriage, Sterling, while Croom held a microphone for her.
This revelation has left many fans and followers of the UFC community stunned.
While the recent controversy surrounding Gina Mazany has thrust her into the spotlight, she is not a stranger to the world of mixed martial arts.
Let's delve into what we know about her.
Early Life and Background
Gina Marie Mazany, born on August 19, 1988, is an American mixed martial artist who has competed in the Ultimate Fighting Championship (UFC) and previously participated in King of the Cage in the Bantamweight division.
Hailing from Anchorage, Alaska, Mazany began her athletic journey as a figure skater during her younger years.
After graduating from Bartlett High School, she discovered her passion for combat sports.
Transition to Combat Sports
At the age of eighteen, Gina Mazany entered the world of boxing, marking her debut in combat sports. Soon after, she made the transition to mixed martial arts (MMA), where she found her true calling.
This decision set her on a path that eventually led her to compete on the biggest stage in MMA, the UFC.
Mazany's dedication and perseverance enabled her to rise through the ranks and establish herself as a formidable fighter.
The Current Situation: No Longer Married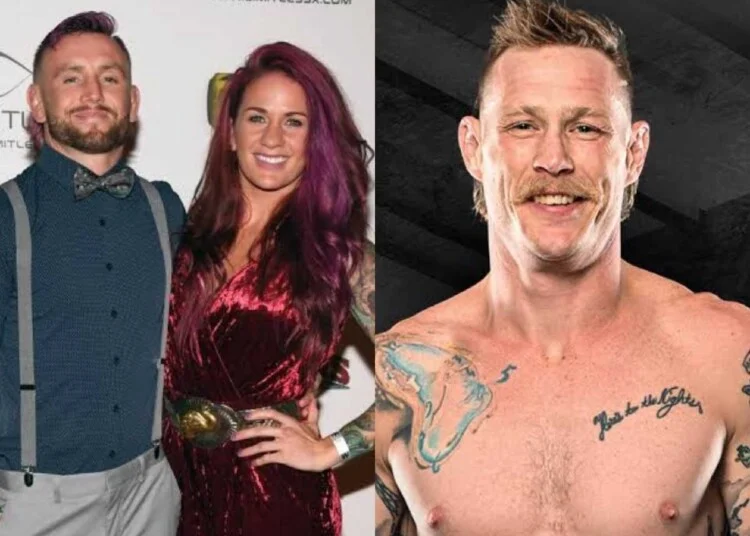 In addition to accusing Mazany of infidelity, Tim Elliott stated that he is no longer married to her.
These revelations paint a grim picture of the couple's relationship, with Elliott implying that the trust has been irreparably damaged.
Moreover, Elliott claims that Mazany and Kevin Croom are currently together, suggesting that the alleged affair has continued beyond their marriage.