Crown prosecutors want to send Freedom Convoy organizer Tamara Lich back to jail to await her trial for having the audacity to accept the George Jonas Freedom Award.
After already spending 18 days in jail and being shackled in court after a former Liberal candidate turned judge Julie Bourgeois denied her bail, Tamara Lich could return to prison shortly. Crown prosecutors are now arguing that merely stating her intent to receive the George Jonas Freedom Award in person on June 16 constitutes breaching her bail conditions.
Lich is currently appealing these bail conditions, arguing they violate her Charter freedoms.
As per the bail conditions, "You are not to log on to social media or post any messages on social media. … You are not to allow anyone else to post messages on Social Media on your behalf or indicate your approval for any future protests so long as this release order is in place… You are not to engage in organization or promotion of anti-COVID 19 mandate activities and Freedom Convoy activities … You are not to verbally, or in writing, financially, or by any other means, support anything related to the Freedom Convoy. …"
"The violation of a bail condition can result in a fine, imprisonment, or both."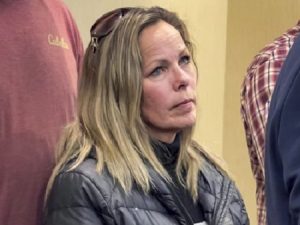 All of this is for mischief charges.
According to the Crown's application, "Tamara Lich has continued her support of the Convoy cause with the assistance of Justice Centre for Constitutional Freedoms."
The Crown also argues that the judge who freed Lich made errors of law. The Crown is now asking that his decision be overturned and Lich be sent back to jail.
The application will be heard in Ottawa tomorrow, and on Friday, wherein Lich will also ask the court to change her bail conditions.