Dr. Penelope Adinku, a brilliant Ghanaian medical doctor has made history as Ghana's first female Cardiothoracic surgeon and has successfully performed her first procedure.
The process that was covered by Joy News shows the historic moment when a six-year-old girl living with heart disease had her issue totally addressed through the expertise of Dr Adinku.
The female doctor undertook the operation under the supervision of the head of the National Cardiothoracic Center, Dr Lawrence Agyemang Serebour, since it was her first time.
Narrating the experience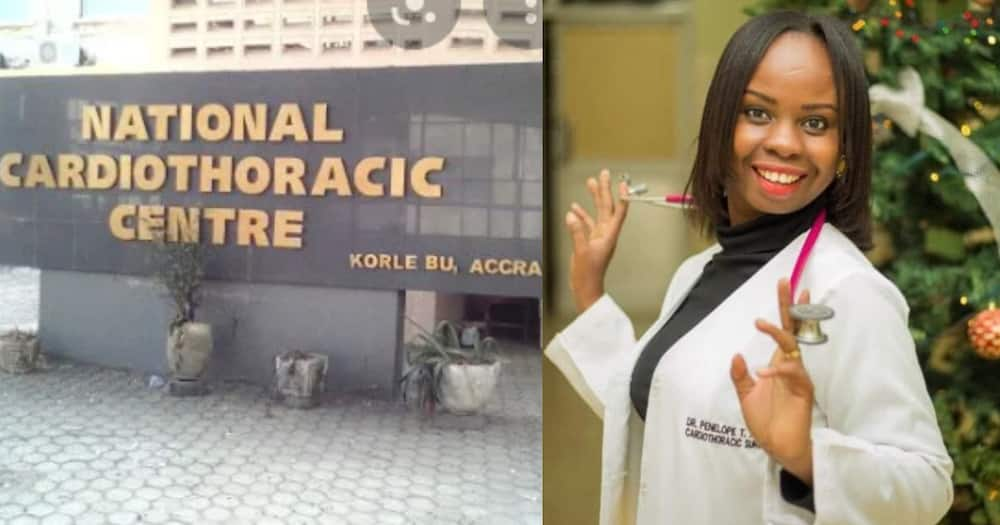 After it was all said and done, the accomplished doctor who just made history recounted the experience with a smile saying:
"She had her first surgery which improved her condition and she came for the second surgery which we just completed, where we opened up an obstruction in her heart to make sure blood flows into her lungs," she said after the successful surgery.
According to Dr. Penelope Adinku, she believes it has taken so long for Ghana to have her first female Cardiothoracic Surgeon because of the hectic nature of the specialized field, which makes it difficult for women to combine it with traditional family duties.
Watch the video below