Barack Obama's personal chef, who worked for the former president and first lady during their time in the White House, has drowned near the couple's estate in Martha's Vineyard, police said.
On Monday 24 July, Massachusetts police named Tafari Campbell, 45, from Virginia, as the man who had perished the previous evening while paddleboarding on Edgartown Great Pond, a large costal pool connected to the Atlantic Ocean.
In the aftermath of this heartbreaking event, the Obama family paid tribute to him, describing him as "a truly wonderful man."
Tafari Campbell's wife, Sherise Campbell, also expressed her immense grief, stating that she was "heartbroken".
So, who is Sherise Campbell, Tafari Campbell wife?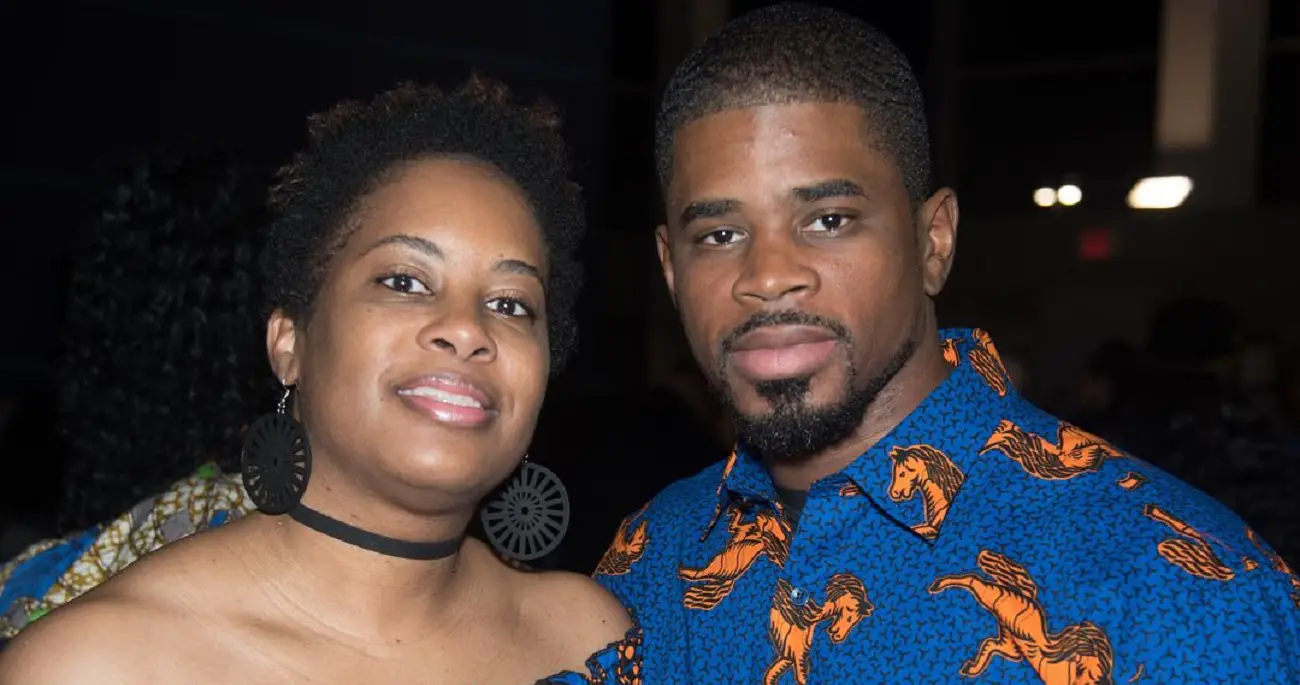 Sherise Campbell is the wife of the late chef, Tafari Campbell.
Sherise Campbell is a professional cook who has been working in the culinary arts for a long time.
She also owns a bakery and catering service named Sweet Sage Baking and Catering.
Her bakery serves northern Virginia and the Washington D.C. area.
In an interview in 2021, Sherise said that she began her business after reaching a point in life where she wanted to achieve more for herself.
Sherise Campbell and Tafari Campbell relationship
Sherise and Tafari has been married for over 23 years – before his demise.
Throughout their journey together, they were blessed with two twin boys, Savin and Xavier.
In October 2020, Tafari took to his personal Instagram to commemorate their 21st wedding anniversary.
He shared a heartwarming carousel of photos, capturing some of their most cherished moments, with the caption: "Happy 21st Anniversary!!!! @foodforthought1 #spendmylifewithyou #coupleofforevers."
 

View this post on Instagram

 

Campbell's wife, Sherise, shared a photo of him on her Instagram story following the confirmation of his death.
"Heartbroken," she wrote with a broken heart emoji.
What happened to Tafari Campbell?
It was reported on July 24 that Tafari Campbell drowned while paddleboarding at Edgartown Great Pond near the Obamas' summer home.
On Sunday, July 23, emergency services responded to a call claiming "a male paddleboarder who had gone into the water, appeared to briefly struggle to stay on the surface and then submerged and did not resurface.
Following the investigation, the male was reported to be Campbell.
In a statement issued by the Obamas, they said: "Tafari was a beloved part of our family. When we first met him, he was a talented sous chef at the White House — creative and passionate about food, and its ability to bring people together.
"In the years that followed, we got to know him as a warm, fun, extraordinarily kind person who made all of our lives a little brighter.
"That's why, when we were getting ready to leave the White House, we asked Tafari to stay with us, and he generously agreed. He's been part of our lives ever since, and our hearts are broken that he's gone."