Robert Bowers, the gunman who killed 11 people at the Tree of Life synagogue in Pittsburgh in October 2018 is eligible for the death penalty, a jury ruled on Thursday.
Prosecutors have been seeking such a punishment after Bowers was found guilty in mid-June of all 63 criminal counts facing him, including hate crimes resulting in death and obstruction of the free exercise of religion resulting in death.
Prosecutors had argued that Bowers meticulously planned the attack for six months and deliberately chose vulnerable victims, including 97-year-old Rose Ballinger who was shot dead next to her daughter.
Experts called by Bowers' defence attorneys said he had a long history of mental illness, was committed to psychiatric hospitals by the age of 13, and had acted out delusions without any intent to commit murder, the Pittsburgh Post-Gazette reported.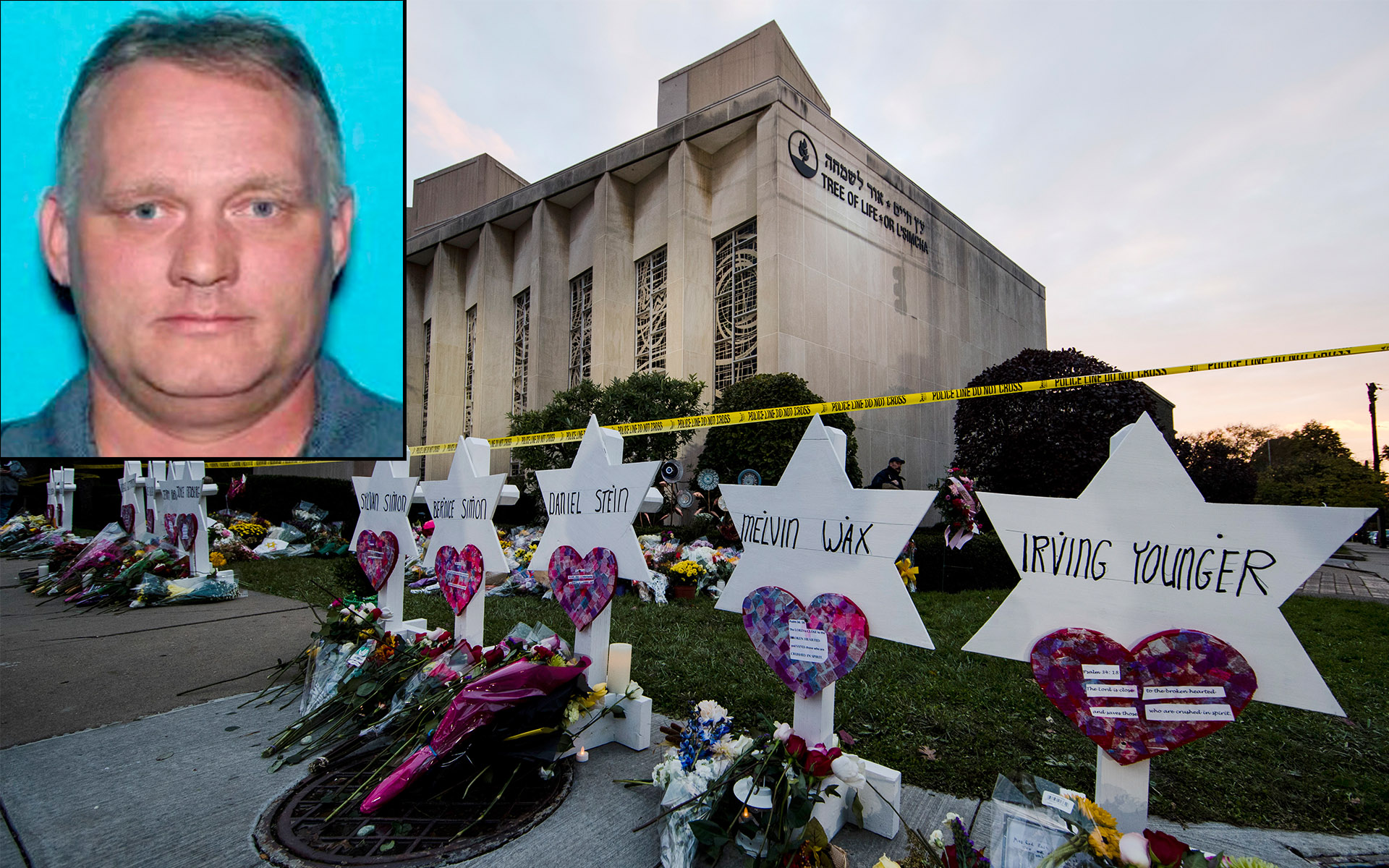 The trial now moves onto a sentence selection phase where jurors must decide whether he is sentenced to life in prison or death, where victims' family members will present impact statements.
His attorneys argued that Bowers suffered from schizophrenia, epilepsy and a delusional belief that he was trying to stop a genocide of white people by killing Jewish people.
Robert Bowers: Pittsburgh synagogue shooting
White supremacist Robert Bowers stormed the Tree of Life synagogue armed with an AR-15 and three handguns on 27 October 2018, killing worshippers as they began Sabbath worship in what was the deadliest antisemitic attack in US history.
The 50-year-old truck driver from Baldwin, Pennsylvania, was convicted last month on 63 counts including obstruction of the free exercise of religion resulting in death and use of a firearm to commit murder.