Four years after the murder of Liberty "Libby" German and her best friend Abigail "Abby" Williams – a 50-year-old man identified as Richard Allen has been arrested in connection with the Delphi murders.
Richard Allen was arrested in Indiana "around noon Friday in connection with the Delphi murder investigation."
It's unclear what he has been charged with, but law enforcement sources have described the arrest as a "major development".
Soon after the arrest was made, Kelsi German, Libby's sister, tweeted: "Today is the day."
"Just know how grateful I am for all of you," she wrote.
Just know how grateful I am for all of you. No comments for now, any questions please refer to the Carroll county prosecutors office. There is tentatively a press conference Monday at 10am. We will say more then.

Today is the day💜

— Kelsi German (@libertyg_sister) October 28, 2022
Indiana State Police have said they will hold a press conference on Monday.
Abby, 13, and Libby, 14, disappeared on 13 February 2017 after going for a hike at Monon High Bridge, an abandoned rail bridge, just outside the town of Delphi.
What we know about Richard Matthew Allen.
Several suspects have been linked to the high-profile cold case, but this is the first time Mr Allen has been identified in connection to the girls' murder.
Richard Matthew Allen is a 50 year old man who lives on Whiteman Drive in Delphi, Indiana, in a 3-bedroom, 2-bath home, according to property records.
He is a licensed pharmacy tech in Indiana, according to state records. 
The license was issued in February 2018, a year after the Delphi murders.
According to heavy.com, Richard Matthew Allen lived at the Delphi address since about 2006.
He previously lived in Peru, Greenwood and Mexico, Indiana.
The house was a cash purchase; it's assessed at $142,800, online records show.
Two chilling photos have emerged after the arrest of Richard Matthew Allen.
In 2018, Allen's wife posted a photo of their daughter on the same bridge.
In addition, he was photographed in December 2021 in a Delphi bar with his wife sitting in front of what appears to be a police sketch of the Delphi killer.
You can see it below.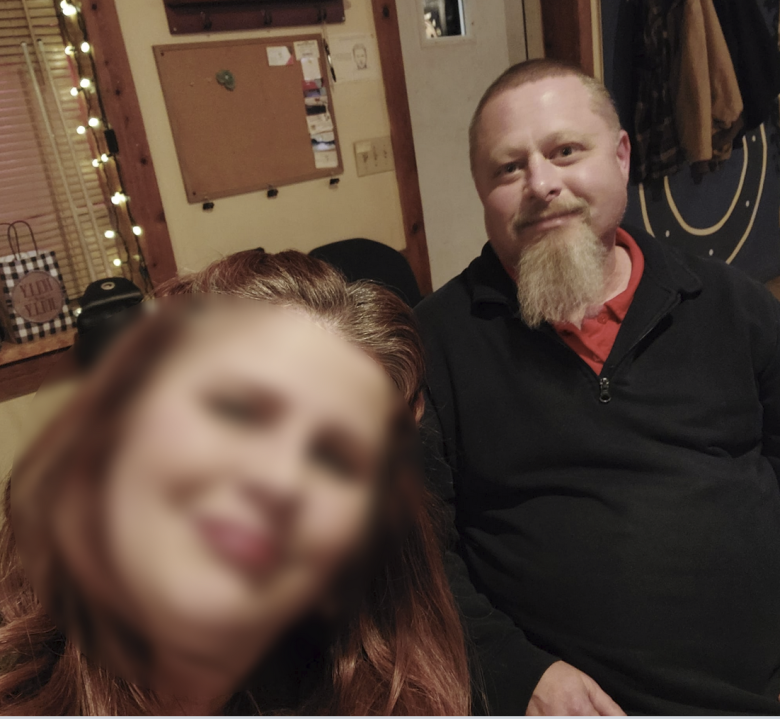 Allen's connection to the girls remains unclear, and police say they will not hold any kind of press conference until Monday.
A Jail data reviewed by Law&Crime indicates that a Richard Matthew Allen, 50, was listed as "in custody" at the Carroll County Jail in Delphi, Indiana, as of early Friday afternoon.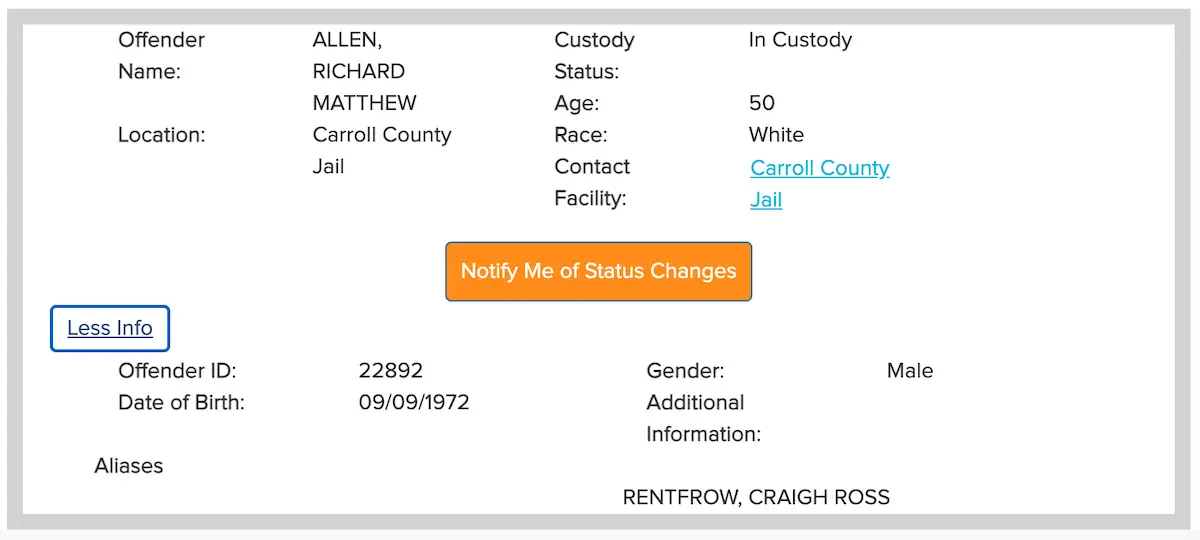 Fact Check
We strive for accuracy and fairness.
If you see something that doesn't look right, email us at  [email protected]