A former pastor with Prophet Nigel Gaisie, Kakra Essiam has alleged that the Prophet slept with the wife of popular presenter with Accra based Accra Fm, Nana Romeo.
The pastor made these damning allegations on Accra based Net 2 Tv on Monday.
Revealing how the incident happened on the political show 'The Seat', the pastor said Nana Romeo used to idolize the prophet a lot and even made him popular after the death of budding Ghanaian star, Ebony Reigns by sharing his prophecy across board.
Fast forward, he introduced his wife to the prophet but Nigel Gaisie snatched his wife from him and slept with her.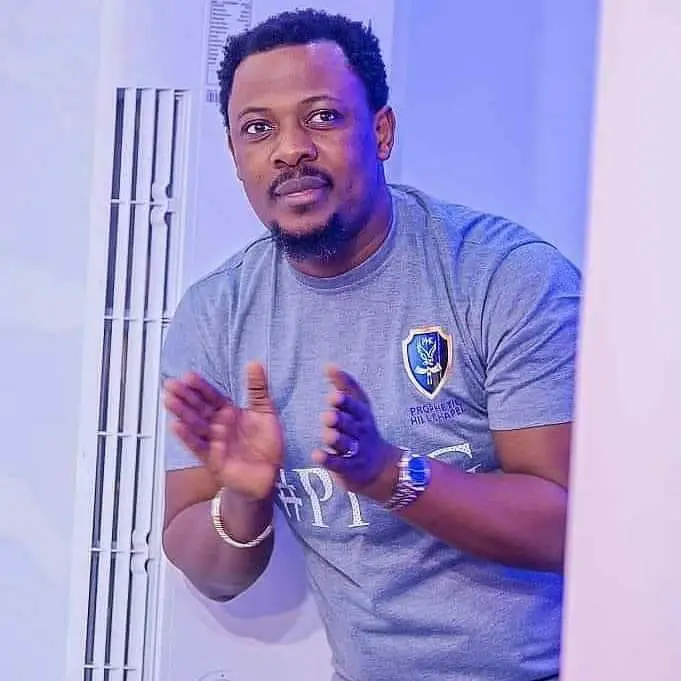 This act according to the pastor Kakra Essiam brought bad blood between the radio presenter and the prophet. He said;
"Nana Romeo made Nigel popular when Ebony Reigns died. He broadcasted the video and got people to also share the videos. He made Nigel Gaisie his Godfather and introduced his wife to him but after a few days, Nigel slept with Nana Romeo's wife and that led to a rift between him and Nigel Gaisie."
As monitored by ghlinks.com.gh, the pastor Kakra Essiam further called for investigations to be carried out on Nigel Gaisie since he believes he had a hand in Ebony Reigns' death.