Nzuzo Njilo has been in the news lately after he bought his girlfriend and Instagram model Faith Nketsi a brand new Range Rover to celebrate their anniversary.
ghlinks.com.gh, therefore, decided to explore the life of Nzuzo Njilo and profile him.
Who is Nzuzo Njilo?
Nzuzo is the son of Themba Njilo, former mayor of Msunduzi Municipality, who was sacked by the ANC for internal conflicts.
His father is the founder and CEO of the Themba Njilo Foundation and Nduduzo Funeral Services in Edendale, established in 1998 and presently headed by his eldest son Phumlani Njilo, who is the CEO of Induduzo Bespoke Funerals.
His elder sister is Thobeka Th*bcy Njilo, while his mother is Thembekile Njilo.
Place of Birth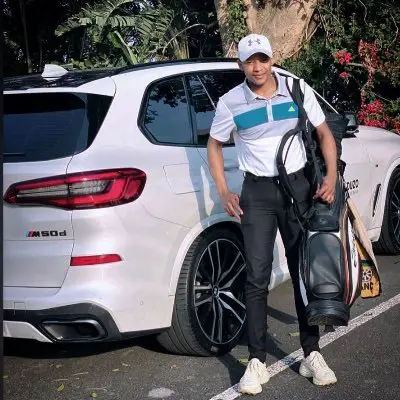 He was born in Pietermaritzburg, the capital and second biggest city in KwaZulu-Natal in South Africa, a province in the Eastern Cape.
Date of Birth
He was born in 1993, however the year and month are unknown at this time.
Age
Based on his 1993 birth date, we can assume he's 28 years old.
Education
The college he attended was Maritzburg Christian College.
Girlfriend
Currently, he is romantically involved with Faith Nketsi, a South African influencer, model, and entrepreneur who broke into the spotlight after being in the group "Pro-Twerkers" in 2008.
Business
He describes himself on his Instagram account as a businessman; however, we have no idea what business he is working in.
As a child, Nzuzo used to follow his older brother in riding and buying superbikes, as he had always been extremely interested in such models.
Nzuzo Networth
His list of business interests is yet to be determined in detail, since there are many grey areas.
Fact Check
We strive for accuracy and fairness.
If you see something that doesn't look right, email us at  [email protected]