American inspirational speaker, lawyer, New Thought spiritual teacher, author, life coach, and television personality, Iyanla Vanzant is mourning the death of her youngest daughter, Nisa Vanzant.
On Sunday, Vanzant's official Instagram account shared the heartbreaking news, writing, "It is with great sorrow that we announce the transition of Nisa Vanzant the youngest daughter of our Beloved Iyanla Vanzant we are asking for your prayers. Please respect the privacy of her and her family at this time. Thank you."
No details have been shared on Nisa's cause of death.
So who was Nisa Vanzant?
Iyanla Vanzant ( born 1974 – aged 49 ) was the youngest daughter of famed life coach, Iyanla Vanzant.
Nisa was raised along with her sibling sister Gemmis Vanzant and brother Vanzant Damon.
Nisa was private person who didn't share much more about her personal details.
She had an Instagram account @vanzant_n with more than six hundred followers.
There she shared only four posts.
The first picture she posted on her Instagram handle is of a purple flower on 26 April 2019.
Then after three years, she shared the picture with a man on a beach on 30 May 2022 after church.
On the same day, she again shared two photos of her on the beach in a blue and pink flower-printed dress.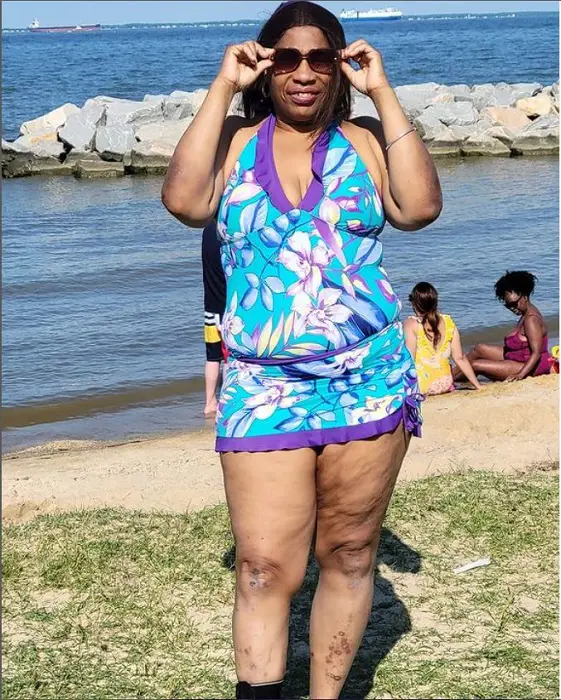 Iyanla tragically lost another daughter, Gemmia, 34, on Christmas Day 2003 after a battle with colon cancer.
The devastating loss left the spiritual guru depressed. After losing everything and going through a divorce, the 69-year-old Brooklyn native re-emerged as a best-selling author of Peace from Broken Pieces. 
Iyanla has a surviving son, Damon, 53.
Is Iyanla Vanzant married?
Iyanla Vanzant is married twice and the details regarding her wedding are given below.