Misrach Ewunetie, a Princeton University student has been missing since early Friday morning — and school officials on Tuesday issued a renewed request for the public's help in locating her.
Ivy Leaguer Misrach Ewunetie was last spotted around 3 a.m. near Scully Hall, a residential building on the New Jersey campus, according to the school.
The first alert to the school community about her was sent Monday.
Her disappearance comes as students are off campus for fall break following mid-term exams.
"The Department of Public Safety continues working to locate missing undergraduate student Misrach Ewunetie," the university tweeted Tuesday afternoon.
The Department of Public Safety is seeking information on the whereabouts of an undergraduate student, Misrach Ewunetie, who has been reported missing.

Anyone with information on Ewunetie's whereabouts should contact the Department of Public Safety at (609) 258-1000. pic.twitter.com/5p6401md3x

— Princeton University (@Princeton) October 18, 2022
Who is Misrach Ewunetie?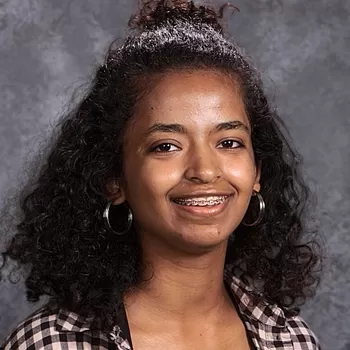 Misrach Ewunetie is a 20 year old student of Princeton University.
Ewunetie is originally from northeast Ohio, and had received a full scholarship to the prestigious university in 2020, covering her tuition and fees, room and board, books and supplies, and travel expenses for four years.
She was interested in majoring in science, the Villa Angela-St Joseph High School reported at the time, and said Princeton was her first choice school.
Misrach Ewunetie height, weight and complexion
Princeton released the following description about Ewunetie:
Height: 5′4″
Weight: 130 pounds.
Brown Eyes
Light Brown Complexion
Fact Check
We strive for accuracy and fairness.
If you see something that doesn't look right, email us at  [email protected]