Mimi Ivey, Coolio's long-term partner has finally broken silence regarding details about her relationship with the late American rapper who passed away on Thursday, September 29.
In an interview with dailymail.co.uk, Mimi Ivey,  revealed that she was aware Coolio was seeing other women but that the couple had an understanding and had no secrets with each other.
'We were best friends. We would talk about everything and joke and laugh about everything. There was never a dull moment being with him,' said the 41-year-old mother of three.
'He was an eccentric, a storyteller. He loved life. He loved his family, his career, and he loved to make people smile.'
Coolio will be cremated
Mimi Ivey further indicated that Coolio, 59, will be cremated and will not be having a funeral – per his own instructions to his family.
When Mimi met Coolio
Mimi said she first met Coolio in 2004 but did not get along, and only started dating after a mutual friend reintroduced them seven years later.
But then, she said, the Gangster's Paradise rapper wouldn't take no for an answer.
'He was very persistent. He wouldn't let me go,' she said.
She even awoke one morning early in their courtship to find her friend had let him into her house.
'I just woke up and he was in my room serving me breakfast in bed,' she said. 'I was a little confused. It's hilarious now, I love having that memory.'
'He said, "You're officially my girl. You're mine. You belong to me. We belong together. It's us." And I said, "Okay."'
Mimi referred to Coolio, whose real name is Artis Leon Ivey Jr., as her 'husband' on social media and took his last name, but the couple were not legally married.
'We went to the courthouse, we filled out all of the paperwork and we were planning on it. But we just decided not to turn it in,' she said.
'It's just a piece of paper that doesn't change how either one of us felt about each other.'
But she said Coolio was a husband in every way, and a father to her children from her previous relationship – with her daughter even officially asking him to be her dad.
Coolio and girlfriend Mimi Ivey appeared in Love Goals
Although Coolio kept his personal life relatively low-key, he did once appear with Mimi on Oprah Winfrey-produced couples' show Love Goals.
Before the covid pandemic struck, Coolio and Mimi starred on the TV show in which celebrity couples at a crossroads in their relationships receive counselling from relationship therapist Spirit.
The show pronounced Mimi and Coolio were "81 per cent compatible" after they took a personality test that revealed they were both dominant people.
After being told that, Mimi said: "The fact we're both equally dominant, that would explain why we bump heads a lot."
The show also revealed Mimi and Coolio had been together for eight years at the time of filming – but Mimi was looking for "more commitment" from Coolio.
In a catch-up in May 2020, Mimi revealed she "considered herself single." However, The Sun reports the couple were still together at the time of Coolio's death.
Who is Mimi Ivey?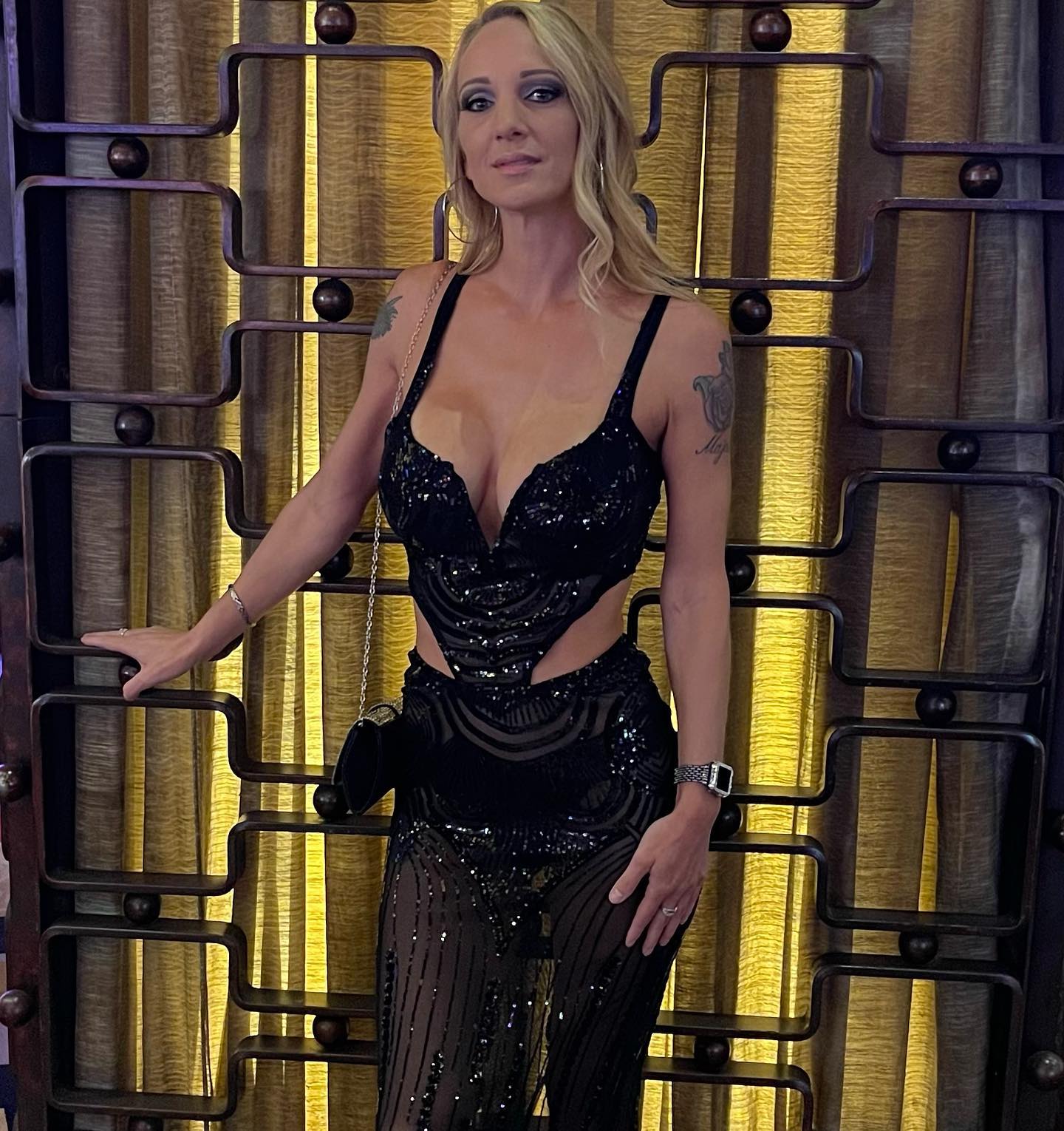 Mimi Ivey is more than just the girlfriend of the late rapper, she is an American exotic dancer, chef and an entrepreneur.
Love Goals wasn't her first time on TV.
In 2013, she also starred in Celebrity Wife Swap with Coolio.
Mimi has more than 20 years' experience in the entertainment industry and, as it states on her website, she has made numerous appearances in clubs around the world.
However, it seems being a mom is the best thing for Mimi.
She writes: "Foremost I am a mother and take great pride in being one. Everything after that has come with hard work, dedication and a lot of disappointment."
How many children did Coolio have?
Coolio fathered 10 children, including four with his first wife, former LA city official and radio personality Josefa Salinas.
He dated Salinas from 1987. They were married from 1996 until 2000.
He had a son, Christopher Kal El Ivey Bellesi, with ex-girlfriend Anabella Chatman who he was dating during 2009 and who took him to court for child support payments in 2010.
The boy was believed to be his tenth and last child.
Fact Check
We strive for accuracy and fairness.
If you see something that doesn't look right, email us at  [email protected]