The leader of the Ghana Movement Party (GUM) Christian Kwabena Andrews who is popularly called Osofo Kyiri Abosom made some impressive strides in the 2020 general elections but that was not enough to get him the much-coveted seat as president of Ghana.
Even though he is currently at the third spot on the list of the 13 presidential aspirants, many people have praised him and suggested that he holds his head high because he has done well to be the third force in Ghana's political space.
His beautiful wife has also joined the chorus and congratulated him for fighting very hard to clinched the third spot.
In a post seen on her Facebook Wall, Mrs. Andrews wrote: "Congratulations my love.You have fought a good fight and I am really proud of you.I congratulate you for a good work done.I love you😘#princessandrewsministries#sofomaamekyiriabosom"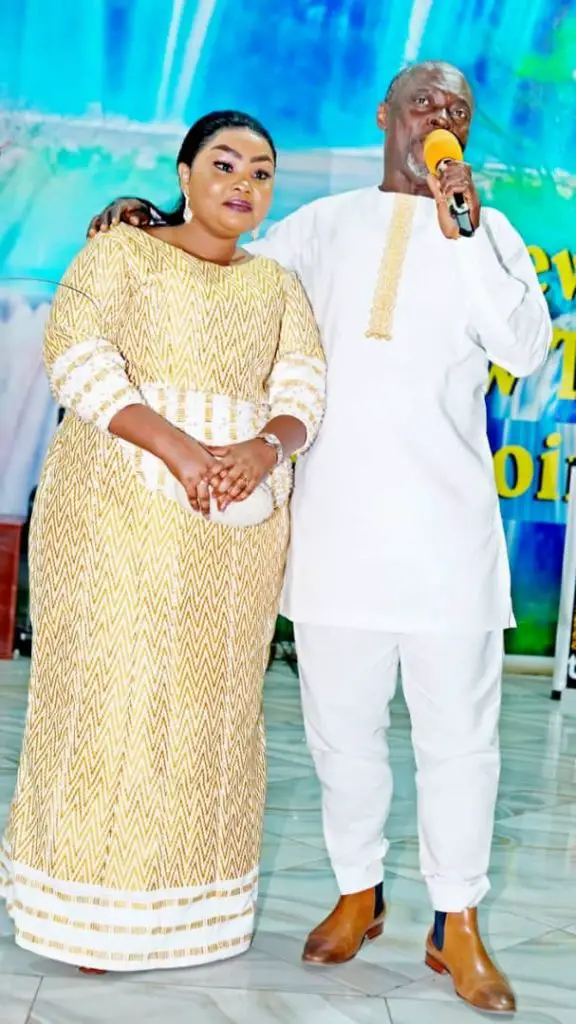 Christian Kwabena Andrews is popularly known in the country as Osofo Kyiri Abosom is a Ghanaian priest and also a politician.
He is the leader and founder of the Life Assembly Worship Centre and also an entrepreneur, farmer and businessman.
Mr. Andrews Kwabena launched the Ghana Movement Union (GUM) in March 2019.
During the launching event, the man of God described himself as the new Kwame Nkrumah and posses the spirit of the first president of Ghana.
The aim of establishment of the movement was to break the duopoly between the National Democratic Congress and the New Patriotic Party which have dominated Ghana during the fourth republic.
He is the key and presidential candidate for the Ghana Movement Union (GUM) in the 2020 general elections.