Mariya Putina is the eldest daughter of one of the most powerful men on the planet, Vladimir Putin, President of Russia.
She has made a name for herself with regards to her contributions in the field of research. 
This article focuses on knowing her net worth.
Have you ever wondered how much this woman in her 30s would be worth? We'll get to know more about that but first let's know her.
Who is Mariya Putina?
Mariya Vladimirovna Putina is the eldest daughter of Russian President Vladimir Putin.
She is a learned lady, a PhD holder, a doctor and an author of the book 'idiopathic stunting with children'. 
She is sometimes referred to as Masha Putin or Maria Voronstova.
She practices as a pediatric endocrinologist, born a Christian, a religion she still practices, specifically the Russian Orthodoxy.
She was born on 18th April, 1985 in present day St. Petersburg in Russia and attended school in Dresden, Germany where she lived with her parents when her father was serving as a KPG agent during the time of The Soviet Union.
She continued to read medicine at the Moscow State University in Moscow and Biology at the St. Petersburg State University in Russia. 
She was married to a Dutch businessman and architect, Jorrit Faassen, a marriage that lasted till 2022, when rumors spread that the two had separated. They share a son together, born in 2012.
Mariya Putina net worth: How much is Mariya Putina worth now?
Mariya has done pretty well for herself, making a name for herself when it comes to research work which she actively does and is known for in Russia.
She has also authored several articles in the field of endocrinology, which she has a PhD in. 
She is the co-founder and CEO of Numeko, a company dedicated to cancer research.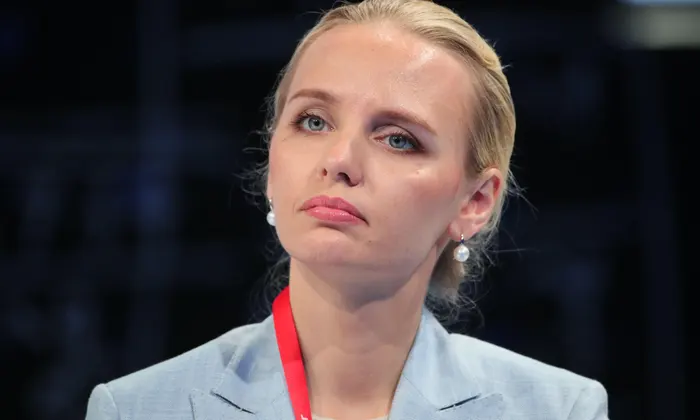 She is estimated to be worth around 10 million dollars.
In 2022 when Russia launched war on Ukraine, the United States launched sanctions on her and her sister after they alleged she has billions stack in hidden accounts which she uses for her research with the help of her father Vladimir Putin.
She married her husband Jorrit Faassen and lived in a Pent house worth about 3 million Euros in Netherlands until 2014 when she and her husband were forced to flee the country to Moscow after Russian separatists shot down a Malaysian airline in Ukraine.
Dutch residents demanded she be extradited.
Fact Check
We strive for accuracy and fairness.
If you see something that doesn't look right, email us at  [email protected]