Maria Calulfied is a British politician and currently a Member of Parliament serving in the British parliament.
She is a member of the Conservative Party.
Let's take a look at the life of the British law maker and every other thing there is to know about her.
Who is Maria Caulfield?
Maria Colette Caulfield is a British politician with the Conservative Party and the current Member of Parliament for Lewes, a seat she has held since 2015.
She also serves as the Parliamentary Under-Secretary of State for Mental Health and Women's Health Strategy.
She also serves as the Parliamentary Under-Secretary for Women. She has held both positions since October 2022.
Maria is of Irish descent and grew up in Wandsworth, London. Her father was builder whiles her mother was a nurse.
There is no information about whether she has siblings.
There is again no information available at the moment about the school she attended.
How old is Maria Caulfield?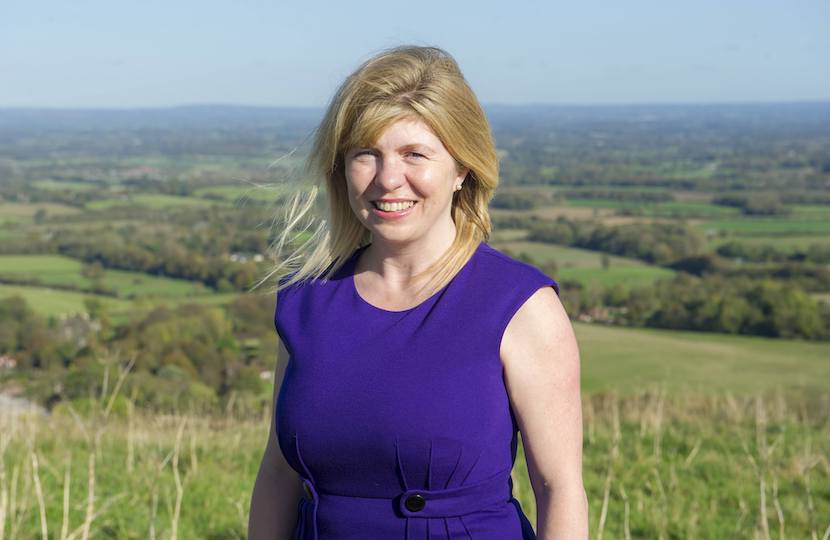 Maria Caulfield was born on 6th August, 1974. That makes 49 years as at the time of writing this article.
Career
Maria became active in politics in 2007, taking part in the election processes of the Conservative Party. She ran for various positions but lost.
It wasn't until 2013 that she was selected for the Lewes Constituency by Lewes Conservative Association.
She won the seat for the Conservative Party in 2015 and retained the seat in 2017.
Since 2017, she has served in various capacities of governance, such as being the Vice Chair for the Conservative Party for Women, Parliamentary Private Secretary for to the Secretary of State for Transport, among other positions.
She has served as the Minister for Health in Britain from September 2021 to July 2022 under former UK Prime Minister Boris Johnson.
Other facts about Steve Bell's wife
Maria decided to go into nursing and more so partaking in active cancer research after she lost her mum during her teenage days to cancer. Her mother was a nurse by profession.
Her husband, Steve Bell is employed as her office manager. Such acts by politicians in the UK has been condemned and described as nepotism.
Fact Check
We strive for accuracy and fairness.
If you see something that doesn't look right, email us at  [email protected]