Madeleine Ross (born on January 15, 2004; Age: 19 years old) is famous for being the girlfriend of Donovan Clingan, a college basketball player currently playing for UConn.
Donovan Clingan is one of the popular faces in the college basketball industry but apart from being in the news for his incredible basketball skills, Donovan is also in the news for his admirable relationship with his girlfriend Madeleine Ross.
Get to know more about Madeleine Ross and everything about their love story.
Who is Madeleine Ross? UConn basketball star, Donovan Clingan girlfriend
 

View this post on Instagram

 

Madeleine Ross is currently 19 years old; born on the 15th day of January 2004.
She and her sister, Kathryn "Kat" Ross grew up in Bristol, Connecticut.
According to earnthenekelace.com, Madeleine Ross was a student-athlete during her time at Bristol Central High School.
She served as the captain of the varsity soccer team for four years and played on the varsity lacrosse team for three years.
In addition, she was a member of both the National Honor Society and the Italian National Honor Society, and had the opportunity to travel to Italy during that time.
Currently, Ross is a student at the University of Connecticut and is anticipated to graduate in 2026.
Although her major remains unknown, there is no evidence to suggest that she is participating in any UConn athletic team.
In 2022, she was honored with induction into the Bristol Sports Hall of Fame in Connecticut.
How long has Madeleine Ross been Donovan Clingan's girlfriend?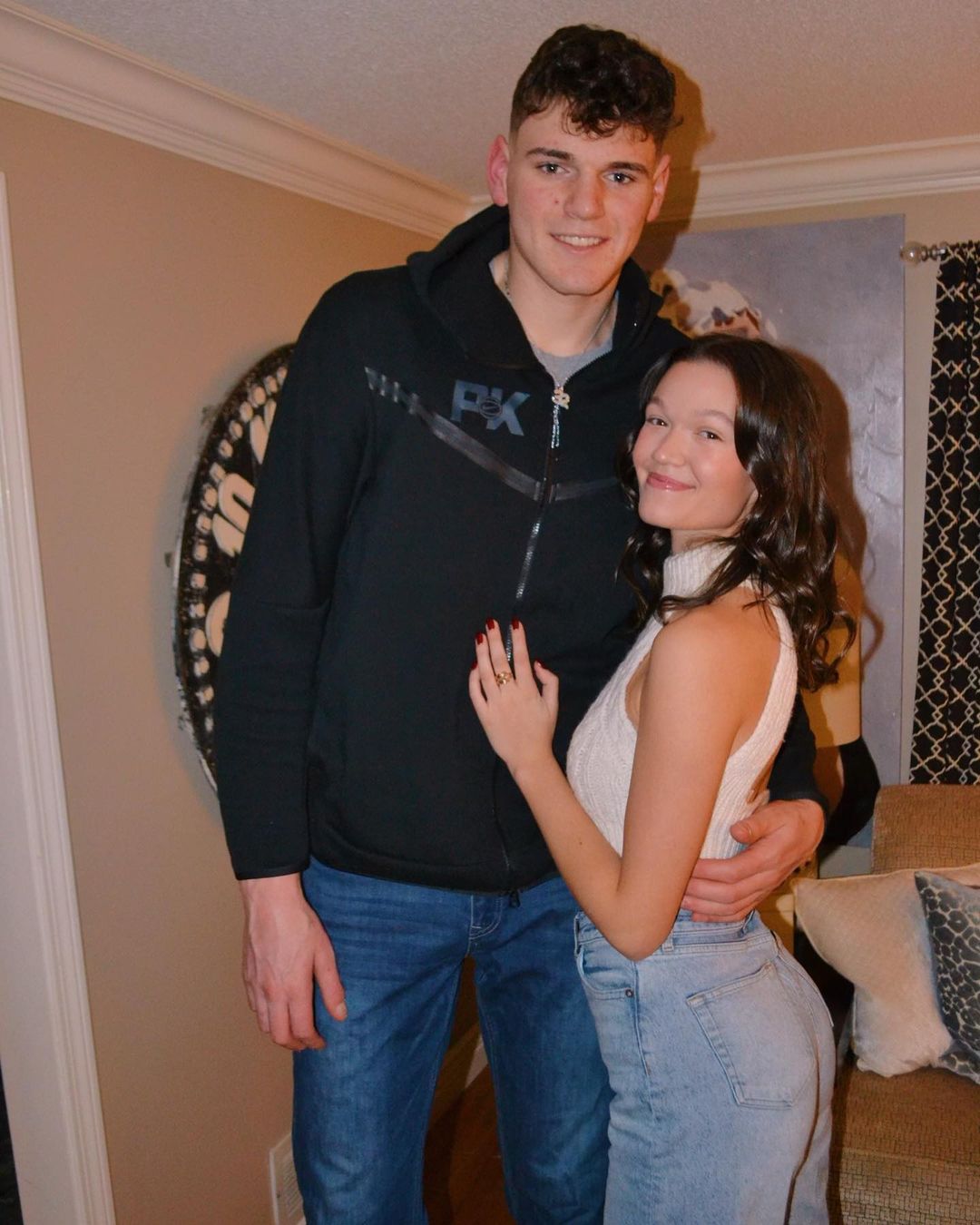 Madeleine Ross and Donovan Clingan have known each other for several years but officially became a couple in 2020.
The two met during the initial year of their high school and became friends.
Madeleine Ross often posts pictures and videos of herself with Donovan Clingan on social media, much to the delight of fans who enjoy seeing them together.
While they are not married, the couple has been together for 4 years and seems to be very happy.
Fact Check
We strive for accuracy and fairness.
If you see something that doesn't look right, email us at  [email protected]