Gavin Keeney, a 10 year old boy from Oklahoma saved his mother, Lori Keeney, when she had a seizure while swimming in a pool on Aug. 5.
Gavin Keeney saved his mother, Lori Keeney, on August 5 in Enos, Oklahoma and marked the second time he was her hero after attempting a Heimlich maneuver and calling 911 when his mother choked on food in 2021.
Details of how Gavin Keeney saved his mother Lori Keeney, from drowning.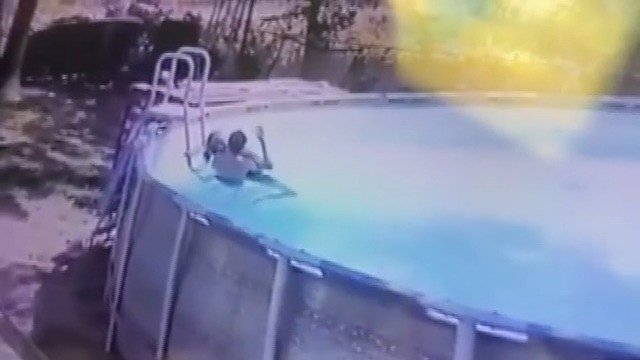 Security video captures the moment when Gavin Keeney leaped into action and jumped into the pool to bring his mother to safety when she was having the medical episode.
In the video, Lori begins to convulse in their pool, and Gavin quickly rushes up the ladder and dives in.
He makes his way to his drowning mom and lifts her chin above the water, and reportedly did not call for help at all.
Gavin is unable to lift his mom out of the pool, but his grandpa Stephen Lowe appears in the frame toward the end of the clip, and is able to lift both to safety.
Lori called it 'one of the scariest moments of my life.'
Luckily, the Keeney's dogs alarmed Lori's father, Stephen Lowe, who lives next door, and he rushed to help his daughter.
Kingston Police Department awards Gavin Keeney
10-year-old Gavin was awarded by the Kingston Police Department in Oklahoma for his actions in saving his mother.
"Due to the quick actions of this young man his mother didn't swallow any water and is still alive to this day," the police department wrote in a Facebook post. "Thank you Gavin you are a true hero and a positive light for this community."