The young lady in a leaked tape with singer Oxlade has called out the singer for ignoring her amid the backlash being thrown her way.
She also claimed that her family have disowned her as a result of the leaked tape.
This comes days after Oxlade issued a publicly apology following for the inconvenience brought upon the lady and her family.
The lady however does not seem to be done with dragging the 'Away' crooner laying emphasis on the damages the tape caused her.
In a chat posted online, Oxlade, told her that he is currently on admission at a hospital adding that he is also being criticised for it, but that he will handle the situation once he regains his strength.
The chats also revealed the advice from Oxlade's friend, who happens to be a close friend of Tamara, identified as Ojahbee.
Ojahbee advised Tamara in the chat to calm down, as Oxlade is equally still recovering from traumatic experience emanating from the released tape, besides, her demand seems huge for Oxlade.
Read screenshots of their chat: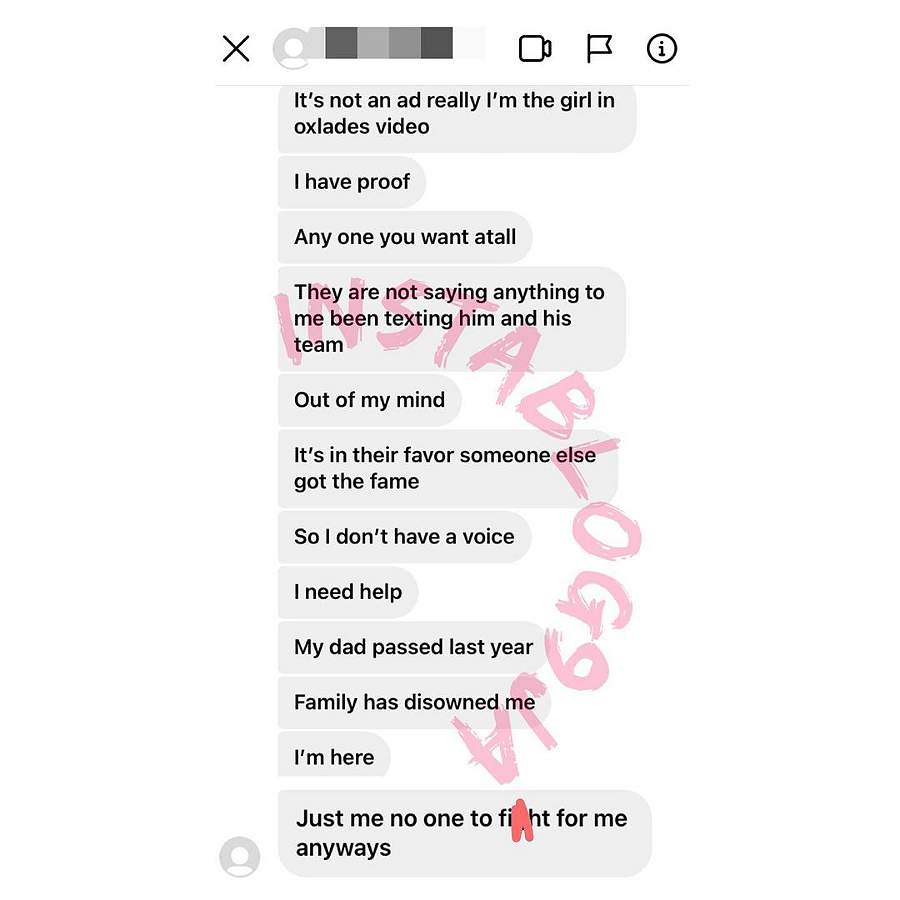 Tamara's chat with Oxlade starts below…
Then her chat with Ojahbee starts below.