Kennedy Agyapong daughter begs him for forgiveness on Father's Day
Anell Agyepong, the daughter of the Member of Parliament for Assin Central, Kennedy Agyepong, who he recently said was a drug addict has sent a message to her dad on Father's Day.
A few days after making the revelation on Citi TV's Upside Down show, Anell's mother came out to appall the statement Kennedy Agyepong made, saying he had washed the family's dirty linen in public.
In a Father's Day message to her dad, she apologized for her waywardness and asked for forgiveness.
"My waywardness has become the cause of your ridicule, which can tarnish your integrity and image, and I implore your forgiveness. I've made better choices now and will continue to…Happy Father's Day.",an excerpt of her message posted on Facebook read.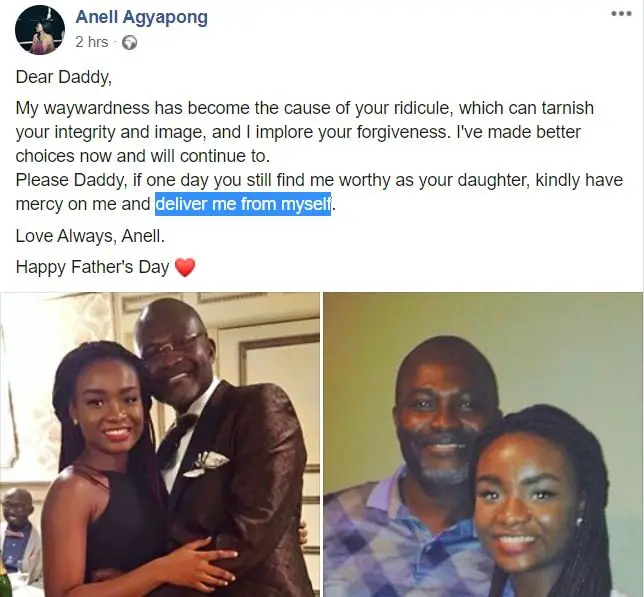 The politician had stated that one of his daughters, Anell Agyapong, is now a drug addict and a prostitute.
The Member of Parliament said he doesn't pamper his children but Anell managed to go wayward.
Kennedy Agyapong added that he stopped catering for her beacuse she has taken to drugs and prostitution and has left school after he paid $42,000 for her tuition.