Kate Garraway Husband: Is the English journalist married?

---
Kate Garraway is one of the most popular and successful television presenters in the UK.
She was hired in 1989 by ITV News Central as a production journalist, reporter, and news presenter.
In 1996, she was eventually chosen as co-presenter of the South East edition of ITV News Meridian on ITV Meridian after she was "talent spotted" by a supervisor who saw her present a three-minute bulletin on ITV Central.
She is known for her role as a presenter on ITV Breakfast, most notably as a host on Good Morning Britain.
However, some of Kate's fans might be wondering about her personal life.
Who is she married to? Is she dating anyone? Does she have any children to take care of?
Read on to find out more about Kate Garraway Husband.
Who is Kate Garraway Husband, Derek Draper?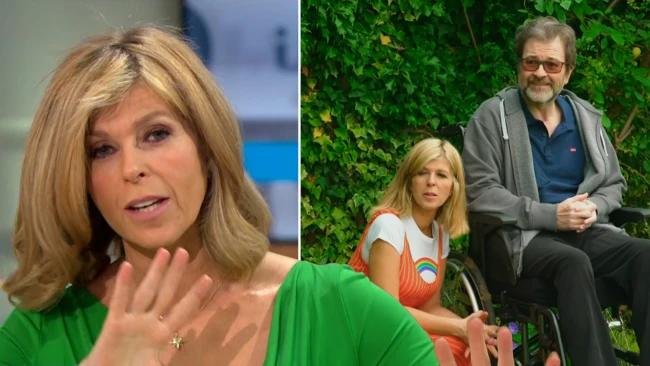 In 1998, Garraway married her ex-boss Ian Rumsey of ITV Meridian, but divorced in 2002.
She married Derek Draper in September 2005 in Camden, London.
Derek Draper was a political assistant to former Labor Cabinet minister Peter Mandelson.
They live in north London and have a daughter and a son.
Draper was born in Chorley, Lancashire, and attended Southlands High School until 1984.
Later, he attended Runshaw College in Leyland and the University of Manchester.
Draper began his political career in 1990, when he became the constituency secretary for Nick Brown.
In 1992, he left this job and went to work as a researcher for the MP for Hartlepool, Peter Mandelson.
In March 2020, Draper was diagnosed with COVID-19, and remained hospitalized in a critical condition as of March 2021.
Garraway commented that he may never recover and may have no quality of life due to the many medical complications caused by COVID-19.
In April 2021, Draper returned to his home on a trial basis, and in May 2021, Garraway provided an update on him by saying he is still traumatized by COVID-19.
Fact Check
We strive for accuracy and fairness.
If you see something that doesn't look right, email us at  [email protected]