In the past few weeks, news broke that Kaitlin Armstrong, a 34-year-old yoga teacher, shot and killed Anna Moriah 'Mo' Wilson, a 25-year-old cyclist.
Kaitlin Armstrong fled the country after the incident, but has been captured at a hostel in Costa Rica.
U.S. Marshals said it worked with Homeland Security and authorities in Costa Rica to find her at the hostel on Santa Teresa Beach, which borders the Pacific Ocean.
She will be deported and returned to the U.S.
Investigators found Armstrong, 34, used a phony passport on May 18 to board a United Airlines flight from Newark, New Jersey to San Jose, Costa Rica, according to U.S. Marshals.
The reason she murdered 25-year-old cyclist Anna Moriah Wilson has been revealed, and below are what we've learned.
Investigation revealed Kaitlin  Armstrong had dated star cyclist Colin Strickland for a few years.
Last year, Strickland was romantically involved with Moriah Wilson while Strickland and Armstrong were on a brief break.
Investigators believe Wilson was shot and killed over a love triangle since Wilson and Strickland went out the day of the murder and Armstrong's car was seen driving around where Wilson was killed.
Strickland admitted to having "a brief romantic relationship" with Wilson while she was visiting in 2021.
"She returned to her home in California and about a month later, Kaitlin Armstrong and I reconciled and resumed our relationship," Strickland said. "Since then I often saw Mo at cycling events, and always in public settings," his statement further adds. "After our brief relationship in October 2021, we were not in a romantic relationship, only a platonic and professional one."
Kaitlin Armstrong: Why Yoga teacher, 34, murdered alleged rival, Moriah Wilson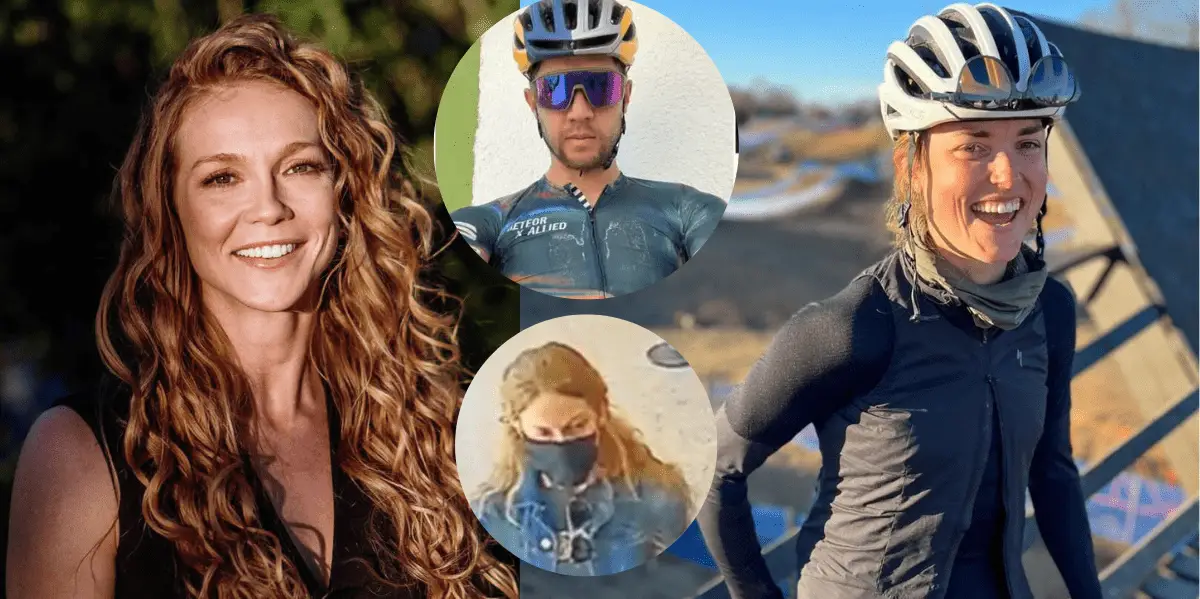 According to an affidavit, Strickland told investigators that he and Wilson had gone swimming at Deep Eddy Pool, then ate at Pool Burger before he dropped her off at her friend's house around 8:30 p.m. the night of her death.
Strickland reportedly told police that he had lied to Armstrong about his whereabouts.
An anonymous tipster reportedly told investigators that when Armstrong found out the pair was together, she told the person she wanted to kill Wilson, and also said she had acquired a gun.
Armstrong's car was seen in the area around the time of the shooting, leading authorities to believe she had killed Wilson out of jealousy.
Strickland said he picked her up from the apartment of her friend Caitlin Cash on his BMW motorbike at 5.45pm and dropped her off again at 8.36pm – stopping shortly after to text Armstrong to tell her he had been dropping off flowers to another friend and that his phone had run out of battery.
But unknown to Strickland, Armstrong had allegedly been tracking both him and Mo using cycling app Strava which shows the routes runners and cyclists take.
A neighbor, who asked not to be named, previously told DailyMail.com that her home security camera caught Armstrong's black Jeep Cherokee driving up to the property, which sits above a garage at the back of a larger home, at 8.35pm.