Kwesi Nana, a carpenter who spotted the pregnant woman reported missing in Takoradi, has recounted in full detail how he spotted her and what happened next.
As Kwesi recalls, he initially thought she was mentally unbalanced when he sighted her on Tuesday morning in a garden at the Jehovah Witness church in Tolanu, a suburb of Axim.
According to him, they approached her only after seeing her crying.
He reported that the woman used sign language to ask for a piece of paper and pen to write down her pastor's information and ask him to contact her.
Watch Video Below

In the meantime, authorities at the Government Hospital in Axim confirm that Josephine Panyin Mensah is responding to treatment.
On September 17, Josephine's husband, Michael Simmons, reported her missing after a search for her proved futile the previous day.
Apparently, she left home early Thursday morning for a walk and never returned.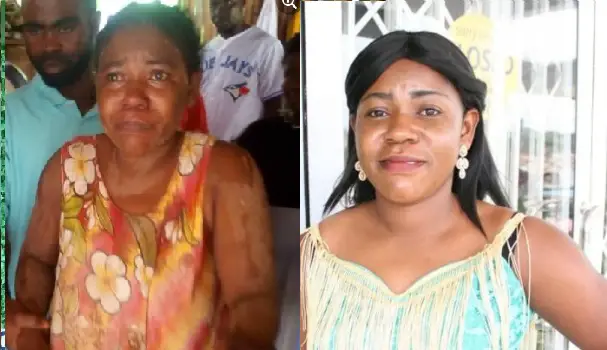 The complainant, her husband, told the police his mother-in-law later had a call from an unknown person demanding a ransom, fuelling rumours of another kidnapping case in the Western Region capital.
The police immediately began a frantic search for the pregnant woman.
Her brother-in-law told Takoradi-based Connect FM's Paa Kwesi Simpson that the family received a call Tuesday morning that she has been spotted in Axim and they followed up to find her alive.