The disappearance of 4 Oklahoma men took a grim turn on Monday after the police confirmed that their remains had been found in a river after they had been fatally shot and then dismembered.
Joe Prentice, the police chief in Okmulgee, a city of about 11,000 people about 40 miles south of Tulsa, said at a news conference on Monday that the remains had been identified.
Identity of 4 Oklahoma Men who were Killed And Dismembered revealed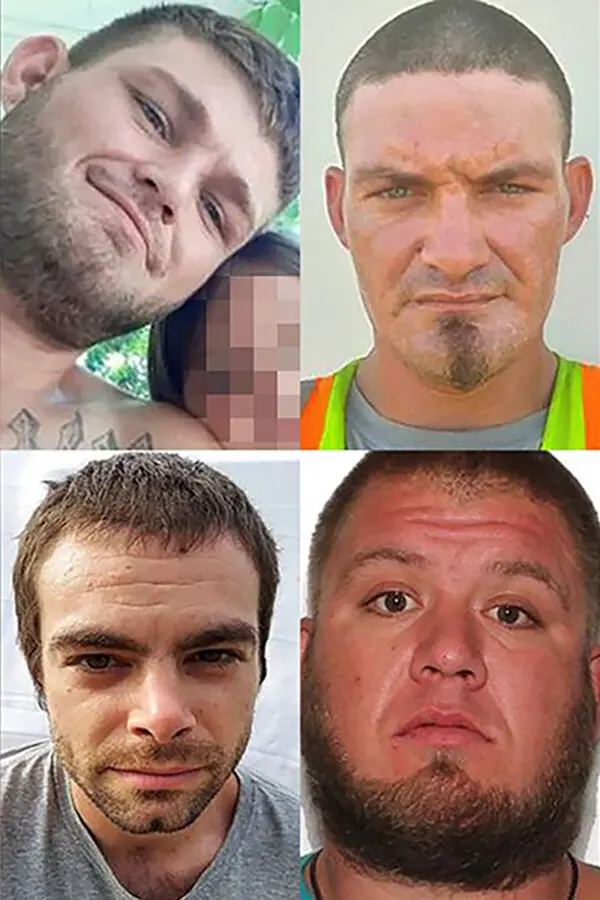 Mark Chastain, 32; Billy Chastain, 30; Mike Sparks, 32; and Alex Stevens, 29, had been reported missing to the Okmulgee Police Department last week.
The four men, whom police described as "close friends," were last seen leaving Billy Chastain's house on bicycles "pulling trailers" around 8 p.m. on Oct. 9, Police Chief Joe Prentice said.
The chief said the Chastains were brothers.
 4 Oklahoma Men were planning to commit a crime
Chief Prentice said that investigators believed the men had planned to "commit some type of criminal act" after they left Billy Chastain's home on Okmulgee's west side around 8 p.m. on Oct. 9. All four were reportedly riding bicycles, the police said.
Their plan to engage in criminal activity was based on information from a witness who had been invited to join the men to "hit a lick big enough for all of them," the chief said, quoting the witness.
"That is common terminology for engaging in some type of criminal behavior, but we do not know what they were planning or where they planned to do it," he added.
Joe Kennedy considered person of interest
Joe Kennedy, 67, who owns a salvage yard in the area, is considered a person of interest in the case, but he has gone missing, Prentice said. Kennedy was reported missing Saturday night and is believed to be suicidal, Prentice said.
Authorities believe Kennedy was last seen driving a blue Chrysler PT Cruiser. The vehicle was found abandoned behind a business in Morris, authorities said, and investigators were trying learn how it came to be there.
Kennedy has not been charged with a crime, Prentice said.
Kennedy was cooperative with authorities Friday night and denied knowing the four victims, Prentice said.
He is serving probation after pleading guilty to assault and battery with a deadly weapon in 2012.
Fact Check
We strive for accuracy and fairness.
If you see something that doesn't look right, email us at  [email protected]