Jeremy Allen White is an American actor who is best known for his role as Lip Gallagher in the Showtime series Shameless.
He has also appeared in films such as Beautiful Boy and Afterschool.
Although White rose to fame as Lip Gallagher in the Showtime series Shameless, his starring role on The Bear as Carmen "Carmy" Berzatto catapulted him to an entirely new level of fame.
The critically acclaimed series has also led to him receiving accolades, including a Golden Globe.
With a lot said about Jeremy Allen White, we tune our focus to his parents.
Jeremy Allen White parents
Jeremy Allen White was born on 17th February 1991 to Eloise Zeigler and Richard White.
Jeremy Allen White's parents met while pursuing acting careers in New York City.
His paternal grandmother was the daughter of Ukrainian immigrants.
His other ancestry is mostly rooted in North Carolina, with English, German, Scottish, Scots-Irish/Northern Irish, and distant Dutch descent.
Jeremy Allen White's mother: Eloise Zeigler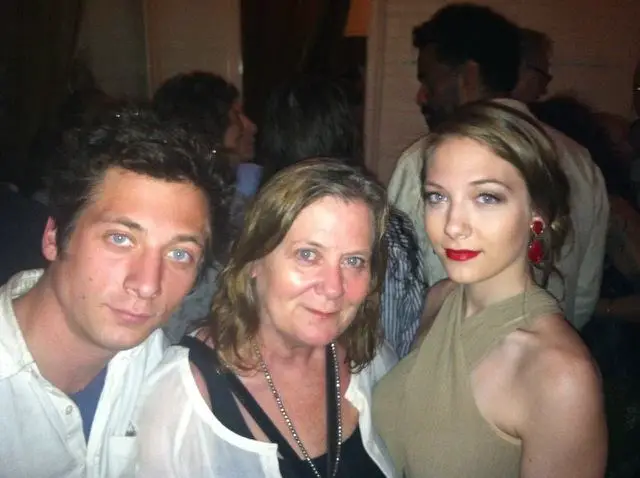 Eloise Zeigler is a former New York City Department of Education employee.
Eloise graduated with a BFA from Virginia Commonwealth University.
She is from Fayetteville, North Carolina.
Jeremy maintains a close relationship with his mom, who keeps him updated on his growing online popularity. "I really don't pay too much attention to it. My mom tells me what they are saying on Twitter, which is nice," Jeremy told People. Jeremy added that he doesn't mind the extra attention his performance in The Bear has earned him:
Jeremy Allen White's father: Richard White
Jeremy's father, Richard is a former deposition filmer.
Richard is now retired from his professional endeavors and enjoys abundant free time to cherish moments with his loved ones.
How and where Jeremy Allen White's parents met
Richard and Eloise first met in Brooklyn, probably while working on one of their projects, and their romance developed and grew there.
Performing together on stage ultimately resulted in marriage.
Later on, the couple gave up acting and found jobs that would support their growing family.
They brought up their son, Jeremy, in Brooklyn's Carroll Gardens.