Wrestling legend Hossein Khosrow Ali Vaziri, best known by his ring name The Iron Sheik, has passed away at the age of 81.
Sheik's personal Twitter account confirmed the news, noting that he passed away peacefully.
Iron Sheik is survived by his wife Caryl Vaziri and 3 children
As fans and friends pay tribute to the late WWE legend, we take a look at his early days with wife, Caryl Vaziri, and their 3 children.
Who is Iron Sheik wife, Caryl Vaziri?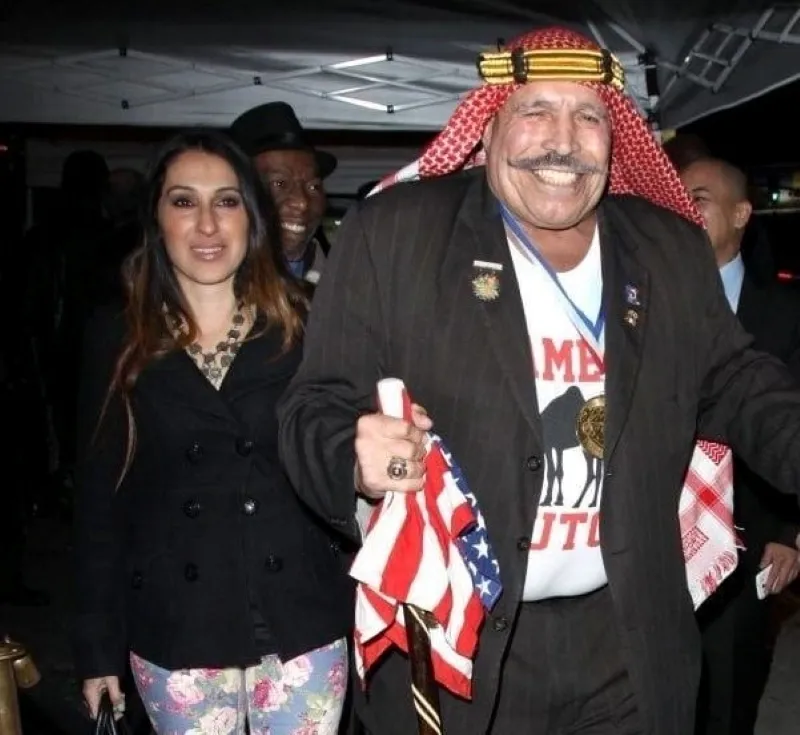 Caryl Vaziri, formerly known as Caryl J. Peterson until 21 March 1976 when she tied the knot with the Iranian professional wrestler, Hossein Khosrow Ali Vaziri.
They had been married since 1976, which is close to 5 decades.
Iron Sheik's wife is an American but who her parents are, is information not accessible to the public.
Also, details about Iron Sheik's wife date of birth or her age are not known.
How many children did Iron Sheik and his wife Caryl Vaziri had together?
They have two living daughters as well as five grandchildren together.
His eldest daughter Marissa was murdered by her boyfriend Charles Warren Reynolds in May 2003 at the age of 26.
Reynolds was taken into custody and later convicted of the crime. Reynolds himself died on May 31, 2016.