The Secret is Netflix's latest true crime thriller and they describe it in just a few simple words –
"A dentist and a Sunday school teacher begin a torrid extramarital affair that leads them to make a murderous pact. Based on a true story."
Today the dramatisation of the incredible series of events that started with an affair in Northern Ireland in 1990 and continues to this day, is attracting rave reviews from new audiences who appear drawn to and repulsed by the details.
The Story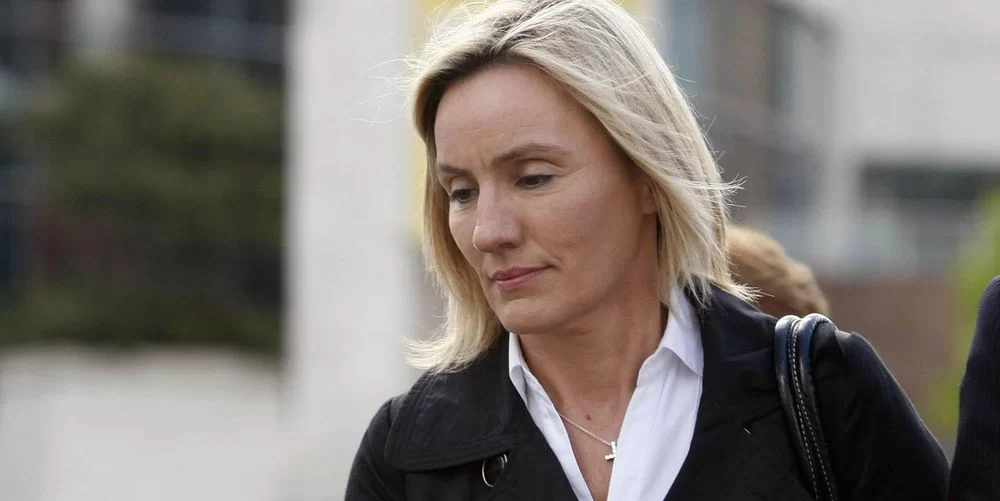 For those unfamiliar with the events, The Secret starring James Nesbitt and Genevieve O'Reilly as the killers, offers exactly as Netflix promises, a grubby story of family betrayal based on facts – but it is much more than that.
It is about two professed Christians, Colin Howell and Hazel Stewart, whose lives were mired in arrogance and evil, greed and ambition, selfishness and hatred. It is about the death of love and betrayal of innocents. It is about a cheating couple who cared only for themselves as the effects of their addiction to each other steamrolled the lives of their families and their community around them. And finally it is about overwhelming guilt and justice served 20 years late.
On May 18, 1991, dentist Colin Howell murdered his wife, nurse Lesley, as she slept on a settee.
He called his lover, Sunday school teacher Hazel and told her "It is done".
He placed Lesley into the boot of his car and drove to Hazel's home where she opened the garage door and allowed Howell in as her policeman husband, Trevor Buchanan, slept.
Howell gassed and strangled Trevor and bundled him into the boot too.
Nineteen years and five months later Howell handed himself in to the police, confessing to the murders and implicating Hazel who had by then remarried, her second husband also a police officer.
On December 3, 1990 Howell was sentenced to a minimum term of 21 years in jail.
Two months later he turned up as the star witness in the trial of his former lover in Coleraine Court.
Composed and confident, he told Hazel Stewart's trial on February 17, 2011: "I was the mastermind behind the plot and the plan, I was the one who had the intelligence to put the plan together." But crucially he added: "It could not have happened without her co-operation, she didn't say no, there was no objection to me being there."
On March 2, 2011 at 10.47am Justice Anthony Harte asked the jury of nine men and three women out at Coleraine Crown Court to consider "Were they in it together?" Two hours later the jury delivered their answer; Hazel Stewart was guilty.
Hazel Stewart Release Date
Today, more than 31 years on, Colin Howell and Hazel Stewart remain in jail.
Howell is due for release around 2031, Stewart around 2029.
Both are said to be impeccably behaved prisoners and with no access to Netflix in jail, the new series may pass them by.