In 1991, Hazel Stewart and Colin Howell were convicted of killing Howell's wife Lesley, 31, and Stewart's husband Trevor, 32.
Currently, Hazel Stewart is serving 18 years in Hydebank Prison in Belfast for her role in the murder, where their spouses were found dead in a Toyota with an exhaust pipe running into the car in May 1991. 
Howell was convicted in December 2010 and sentenced to a minimum of 21 years.
Stewart denied everything, saying she was an innocent pawn but Howell revealed they had plotted the murders together, telling the jury: 'I may have been the lead partner in the waltz but Hazel was dancing in cooperation.' 
Stewart, a 58-year-old mother-of-two, who was a Sunday school teacher when she fell for lay preacher Howell, finally broke her silence this week, telling the Belfast Telegraph this week that she had been 'naive'.
Hazel Stewart: The real truth of how her lover, Colin Howell, murdered her husband and his own wife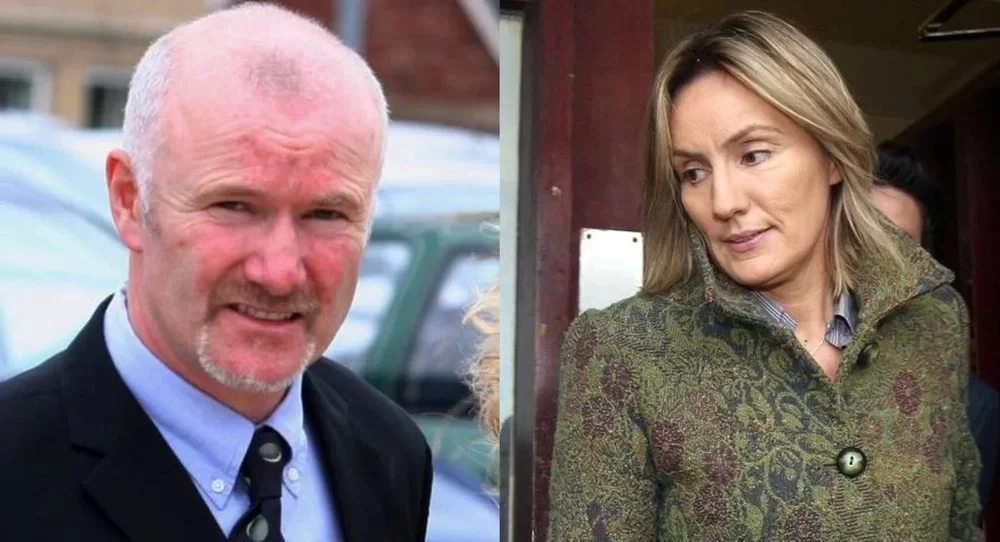 Colin Howell And Hazel Stewart plotted to get rid of their spouses and dress it up to look like suicide so that they could spend the rest of their lives together.
The couple met at swimming lessons organised by the church.
Stewart became pregnant, and not knowing if the baby was her husband's or her lover's, Howell pressurised her to have an abortion — taboo in their Baptist church and illegal in Northern Ireland at the time.
When Lesley discovered the affair she was so distraught she attempted suicide — more as a cry for help than a serious bid to end her own life.
Her husband, however, discovered her suicide note and was inspired to plot his deadly plan.
On the evening of May 18, 1991, the day of his youngest son's second birthday, Howell put a hockey stick under the door of his children's bedroom to stop them escaping.
He then drugged his wife, who was asleep on the sofa, ran a hosepipe from the exhaust of his car through the house and placed it in her mouth.
When she woke, struggling for breath, her husband suffocated her with a cushion. Howell then phoned his lover to say: 'I'm finished with Lesley. Is everything ready?'
With his wife's body in the boot, he drove to Stewart's house, where she had already drugged Trevor with a tuna sandwich laced with tranquilisers — a dosage that Howell had carefully mixed in his dentist's practice.
Trevor also woke up as he was attacked; Howell had once again run a hosepipe from the car parked outside.
There was a scuffle, but Howell forced the hose into his victim's mouth and watched as he died , while his lover stood outside the front door listening.
Howell then drove both bodies to an empty property once owned by Lesley's father, a few miles away.
Fact Check
We strive for accuracy and fairness.
If you see something that doesn't look right, email us at  [email protected]