For over almost 3 decades now, Canadian-American actor, Brendan Fraser has been wowing movie lovers across the globe with his exceptional acting talents.
At the 95th Annual Oscar Academy Awards, Brendan Fraser gave a special shout out to his autistic son Griffin Fraser as he won a Best Actor gong for The Whale.
The star, 53, had arrived with his two other sons, Holden, 18, and Leland, 16, in tow but wanted to make sure his eldest boy was acknowledged.
Winning his gong, he said: 'Griffin, love you buddy,' to rapturous applause.
Who is Griffin Fraser? We have complied answers to this question and many others you may want to know.
Who is Griffin Fraser?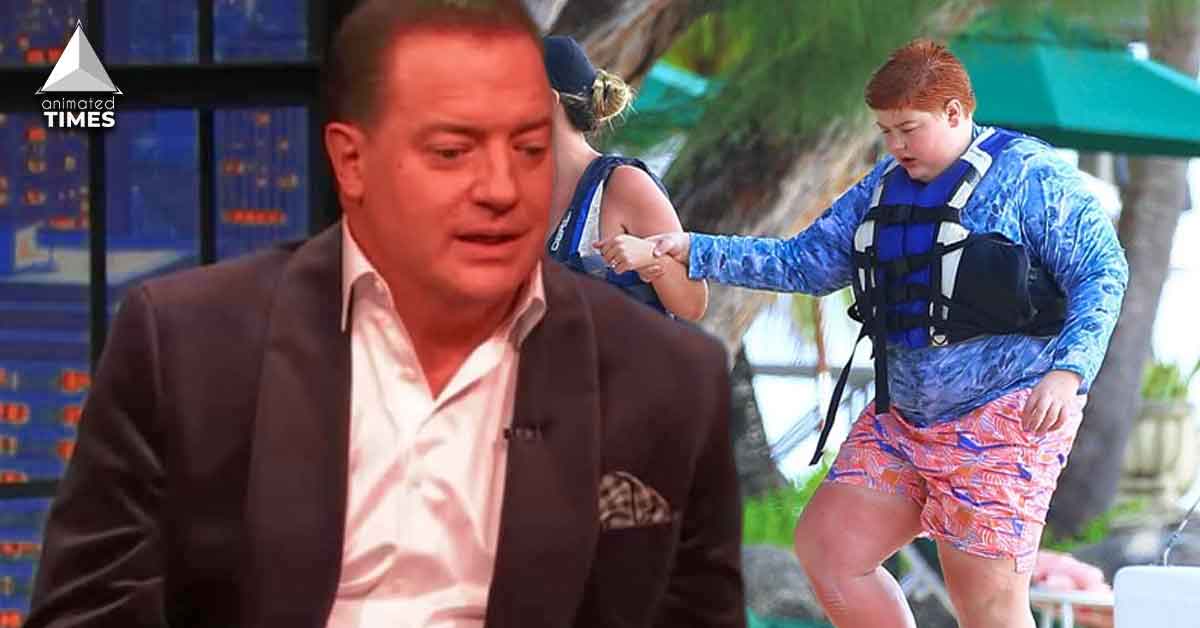 Griffin Fraser ( born September 17, 2002 – age 20 years) is the first son of actor Brendan Fraser and Afton Smith.
Growing up, Griffin Fraser needed the extra care and attention he received alongside mounts of love from those who surrounded him.
Although Griffin lives with his mom, Brendan's ex-wife Afton Smith, in Greenwich, Connecticut, he often visits his father's home.
He also has no social media accounts, which makes knowing more about his personal life difficult.
However, little news about him broke in the press over the years.
His father also revealed details about Griffin during interviews.
In his interview with GQ in 2018, Fraser revealed that Griffin is on the autism spectrum. "He needs extra love in the world, and he gets it," he said of his then-15-year-old son.
"[He is] a curative on everyone who meets him, I noticed," the actor continued of his son. "People have some rough edges to them. Or he just makes them, I don't know…put things into sharper relief and maybe find a way to have a little bit more compassion. They don't put themselves first so much around him."
Fraser spoke about Griffin again during a February 2023 interview with Howard Stern, revealing why he makes an effort to reach out to fans with autism at public events.
"Because my oldest son is autistic, and I know how meaningful it is to their families and to them. It means a lot to feel like you can gratify someone just by showing up, it means a lot," he explained.
The father of three also spoke about the struggles many parents face while advocating for their children with autism. "You're going to encounter a lot of really colorful people, and how you navigate that comes down to how much you know that everything's going to be okay," he explained. "You must believe that in spite of it."
Fact Check
We strive for accuracy and fairness.
If you see something that doesn't look right, email us at  [email protected]