With the support of UNESCO, A.M.A, International Organization for Migration (IOM), and the Italian Embassy, Ghana Graffiti has launched an art exhibition under the Circle Overpass ( VIP Station ) addressing irregular migration.
The project which was  launched today, 4th November 2021, aims to use street art as a tool to inform citizens about irregular migration and provide them with accurate information about their intended migration.
At the brief ceremony to unveil the artwork, Abdul Rahman Diallo, Representative of UNESCO in Ghana, stressed on the need to seek appropriate information on regular and irregular migration.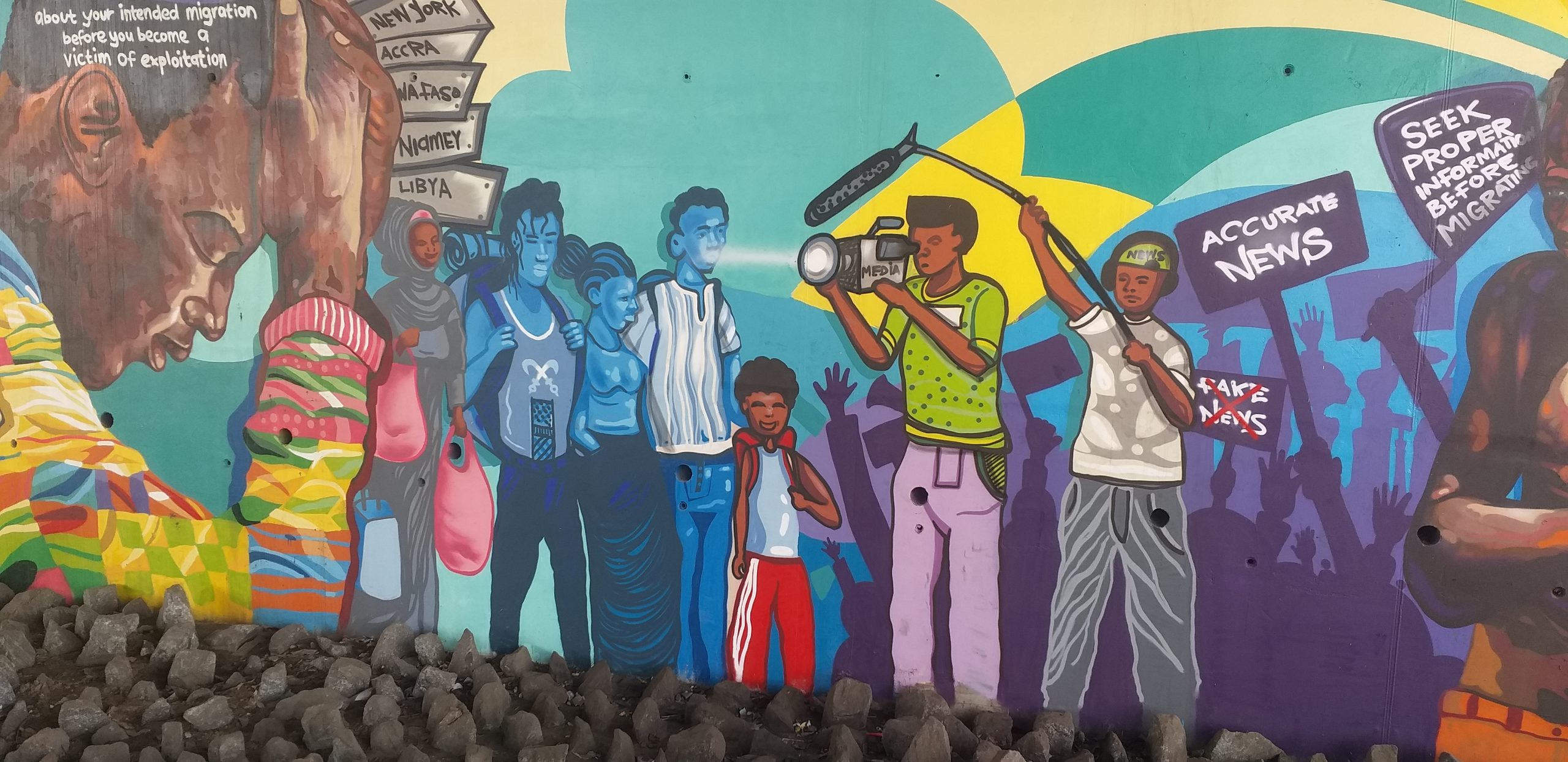 "the artwork is all about sensitizing,communicating on migration to the youth and any citizen with information about what is migration, actual figures, information about regular and irregular migration,"he said.
During the launch,Mr. Collins Yeboah, the representative from IOM, revealed that his organization focuses on positive aspects of migration rather than negativity.
In addition, he stressed the importance of youth having information about migration to be more informed.
In a one on one interview with ghlinks.com.gh after the event, Mohammed Awudu, president of Ghana Graffiti, emphasized that this project is aimed at empowering youth in Africa through media and communication to alert them to the risks of irregular migration.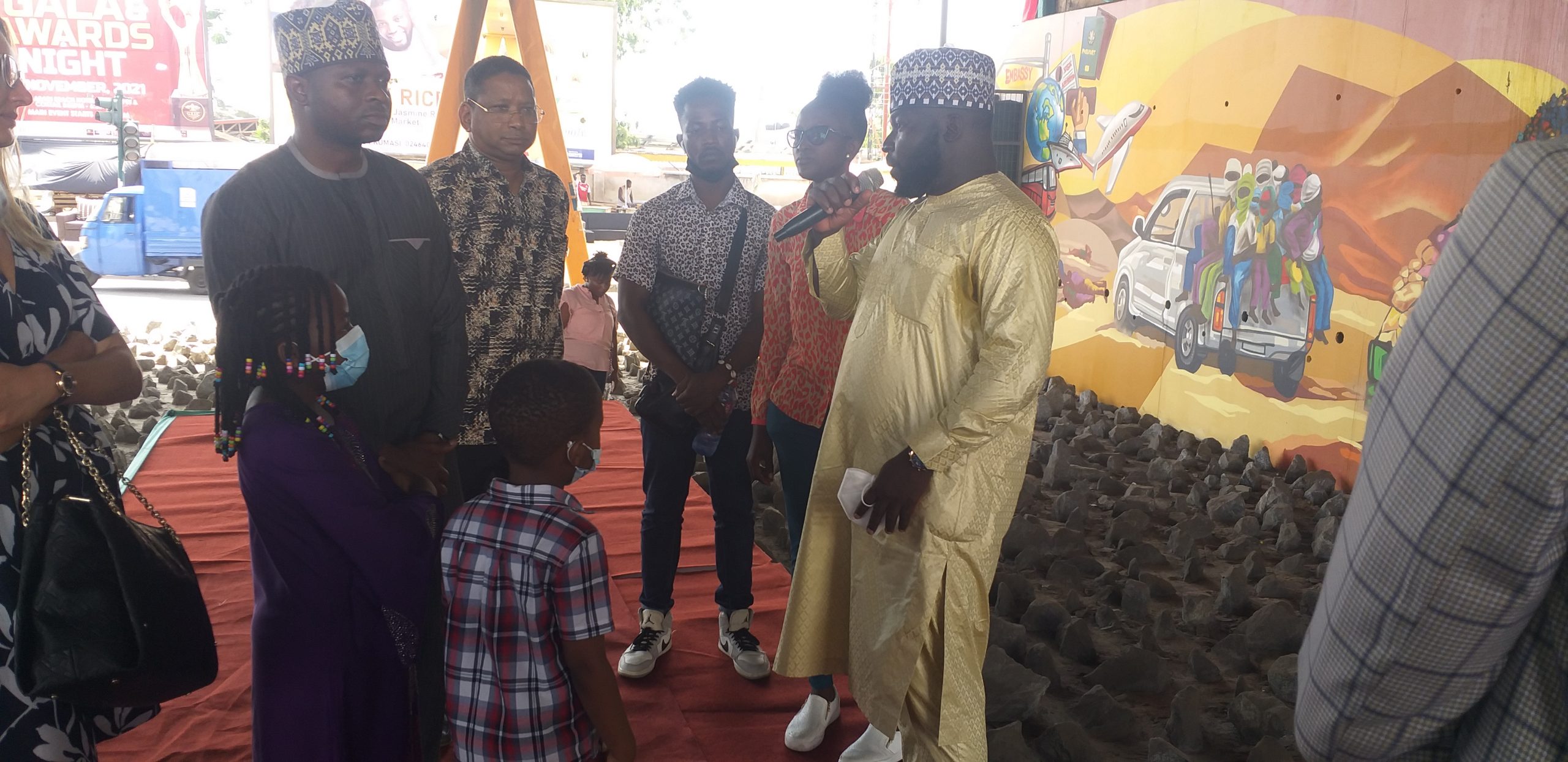 According to him, media outlets have a duty to disseminate accurate information regarding irregular migration.
Additionally, he stated that similar projects have been conducted in the past in partnership with the International Organization for Migration (IOM) at various locations including Tesano and Kanda.
An official delegation from the UN, representatives of IOM, the Italian Embassy and other media were present at the event.
Mohammed Awaudu leads Ghana Graffiti, with Ian Kwakye as vice president.
Check out more photos from the event below