Maryland police identified Pedro Argote as the suspect in the fatal shooting of Circuit Court Judge Andrew Wilkinson, whom police said was likely "targeted".
The judge was shot in his driveway Thursday evening while his wife and son were home and just hours after he ruled against the suspect in a divorce case.
Let's see what we can dig out about Eugenia and Pedro Argote divorce, shall we?
The truth and facts about the Argote Divorce Case
Maryland Circuit Court Judge Andrew Wilkinson was the judge overseeing the Argote divorce case, filed in June 2022.
According to the Daily Record, Judge Wilkinson granted Argote's wife a divorce and full custody of the couple's four children in an order issued Thursday.
Argot was also barred from the family's home and ordered to pay $1,120 in child support per month.
Court filings show the couple had a contentious relationship.
Argote lived with the family even after he filed for divorce in June of 2022, though the couple lived separately in the home, each taking one floor of the cream-colored house in a development on the outskirts of Hagerstown.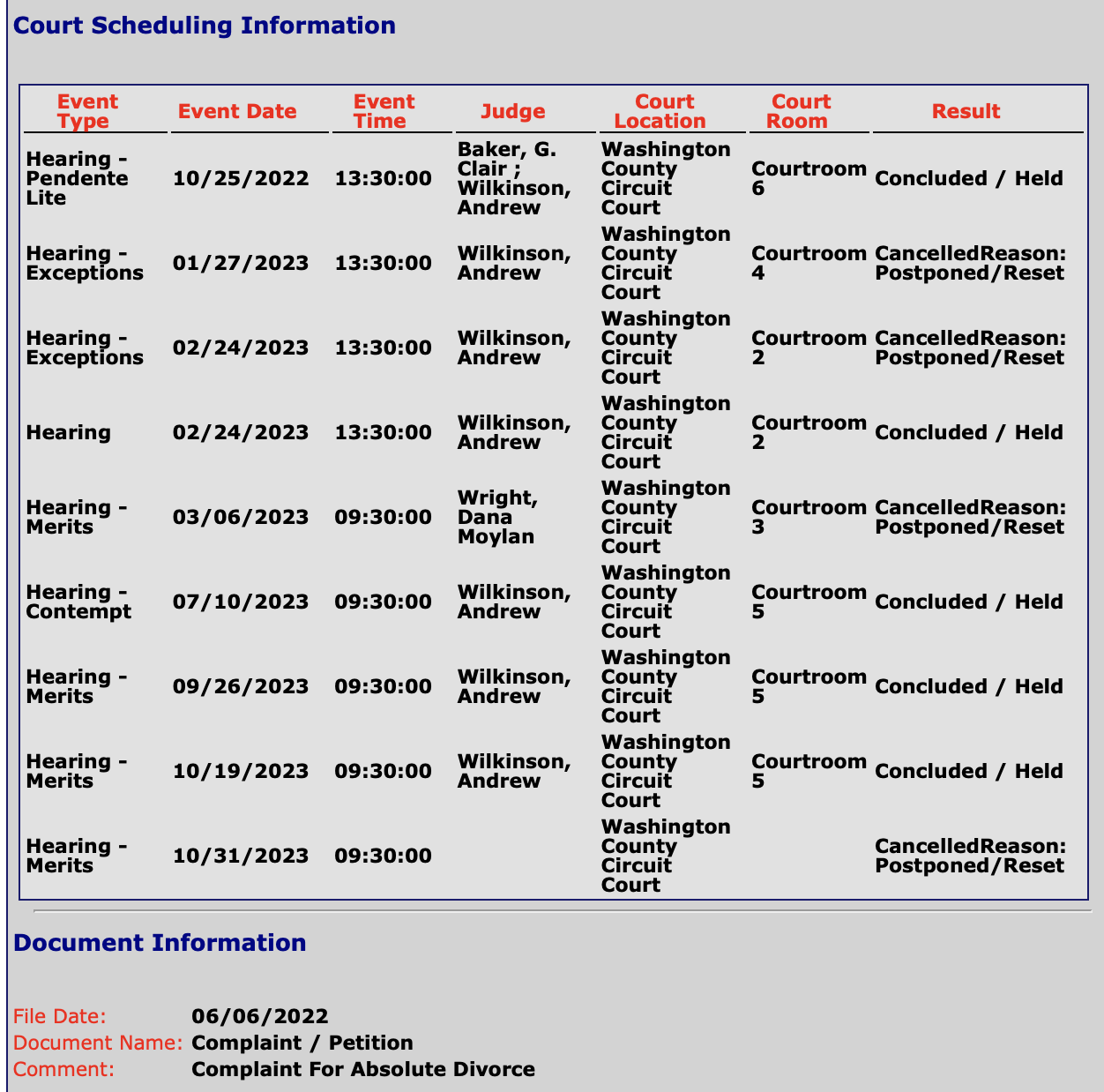 As the divorce proceeded, Argote's wife was awarded possession of the home.
Argote moved briefly to West Virginia before getting an apartment in Frederick in April, the records show.
Argote ran a digital advertising business with his wife, according to the records, but they were experiencing financial challenges during the divorce.
The couple also used to run a food truck, but it shut down during the coronavirus pandemic.
Argote's wife testified at a hearing a year ago that they fought constantly.
"Every time we are around each other, there is always some kind of fight, for any reason whatsoever," she said in court. The "discussions," as she called them, sometimes involved their divorce proceedings, which at the time were taking place before a magistrate, not Wilkinson.
Argote's wife said at one point: "There is a lot of conversations about Judge, and Court." The arguments were becoming "too much" for the couple's four children, aged 12, 11, 5 and 3.
Argote's strategy in the divorce was odd. He filed for divorce from his wife but seemed to believe that they would continue living together for two more years in order to save money and prepare for the separation.
Wilkinson addressed this unorthodox plan in an opinion issued in March.
"It seems that Father entered the court process of divorce without recognizing that the court will not simply sit back and wait for two years while he figures out what he wants to do," Wilkinson wrote.
The case also left the judge with "the uneasy sense that Father engages in absolute control over Mother, their finances, and their lives," Wilkinson wrote. "This is not in the best interest of their children."
In the same opinion, Wilkinson wrote that Argote's wife should have primary custody, but agreed that a preliminary agreement did not provide Argote with enough time to spend with his children. The judge also rejected a request from Argote's wife to temporarily move to Florida, where she has family.
The Florida trip seemed to trigger fear in Argote that his wife would take the children out of the country.
At the hearing in October, Argote's wife said she would agree to turn over the children's passports.
Photographs included as exhibits in the divorce show Argote playing with his children, who are smiling in many of the images.
One shows two children sitting in front of a chalk drawing that reads "I love you Dad."
But a petition for a domestic violence protection order from June 2022 portrays Argote as extremely controlling and sometimes violent.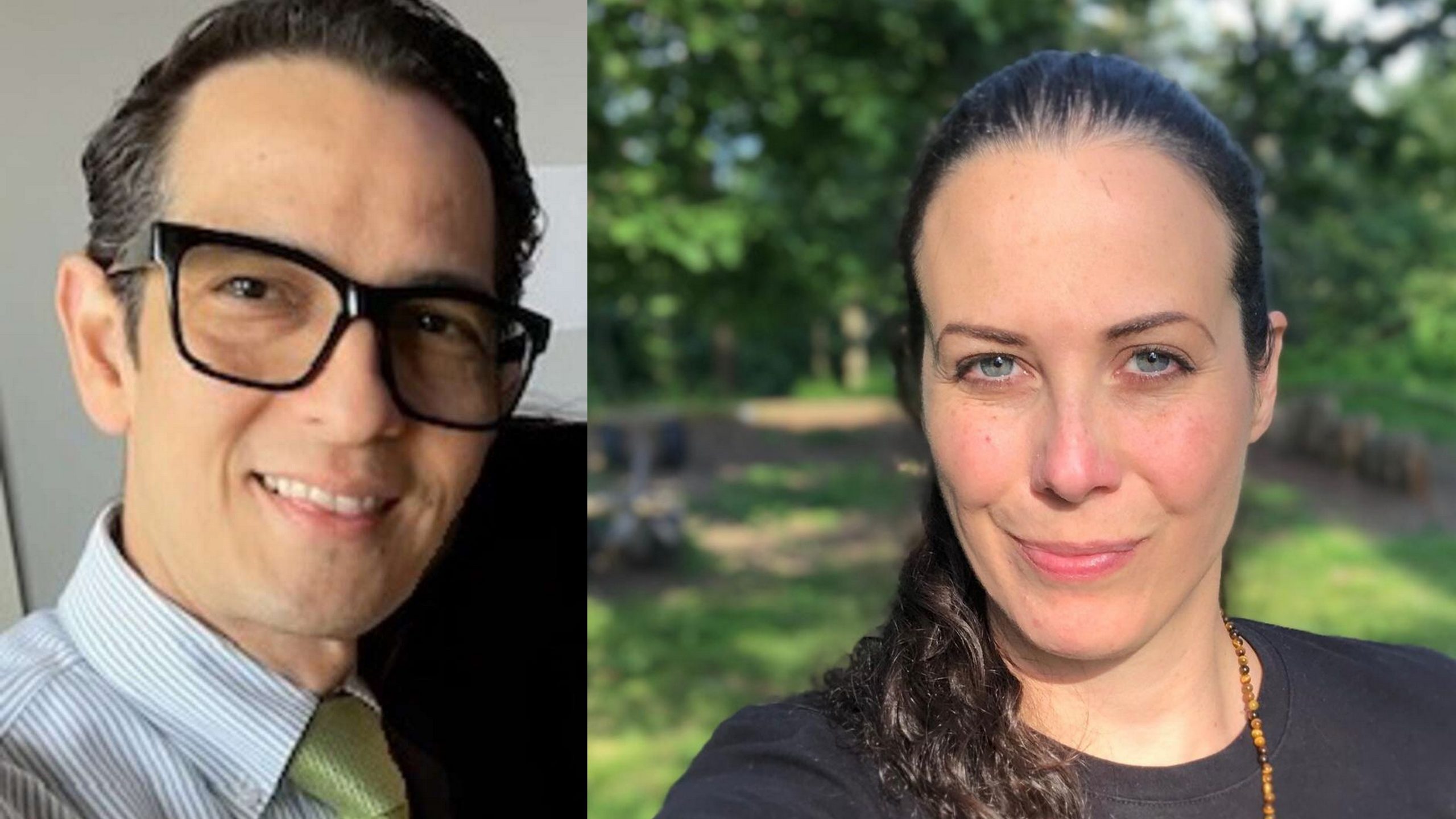 In the petition, Argote's wife wrote that Argote was leaving her without any financial resources and controlling her movements because he kept the car keys in his possession at all times.
She had to intervene when he tried to become violent with their daughter in October 2020, according to the petition.
"I got in the middle and told him for him to get to her he needed to hit me or kill me," she wrote. She called Ruth's House, an intimate partner violence center, in 2012, she wrote, but never got enough help to leave.
"I need help," she wrote. "Physical violence is not the only kind of violence."
The woman wrote that she began trying to save money, following advice she had read for domestic violence victims, but Argote took what she had saved. In a later proceeding, Argote's wife said she had managed to save $2,800 from the food truck before the money disappeared.
"I can't get out of the house without his knowledge," she wrote.
"I have been trying to get out of this relationship for the longest time but for the fear that he will try to get custody of the kids," she wrote.
A list of the couple's property shows that Argote owned a 9mm Glock handgun. His wife listed in the domestic violence petition that he owned at least two firearms.
A temporary protection order was granted, but Argote's wife ultimately asked to dismiss her petition because the couple agreed on a separated living arrangement, court records show.