Popular CBS meteorologist Elise Finch has died at 51.
Finch, who delivered the weather forecast on channel 2 across the Big Apple starting in 2007, died at a local hospital.
The beloved TV host's death was confirmed in a heartbreaking on-air segment where her WCBS colleagues paid tribute to the "gifted and consummate professional."
As friends pay tribute to the late Elise Finch, we delve into the background of her husband, Graig Henriques, and explore the number of children they shared.
Who is Elise Finch husband, Graig Henriques?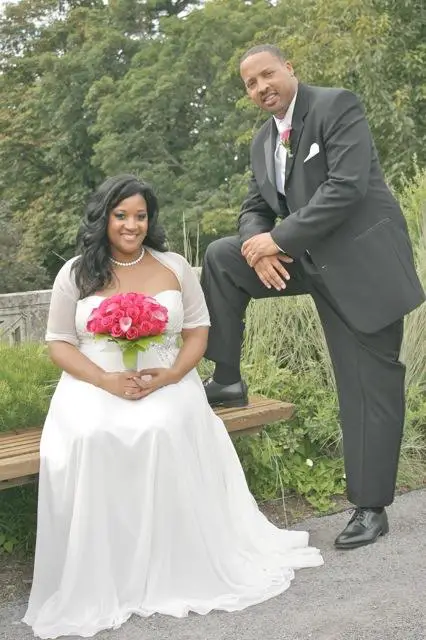 Before Elise Finch's demise, she was married to Graig Henriques, a photojournalist at WCBS.
Graig Henriques and Elise tied the knot on 23 August 2013.
They had a daughter named Grace Henriques.
Currently, there is no information out there regarding details of his family such as his parents, siblings, etc.
It is not very clear what his actual date of birth is as he is yet to reveal it.
Who was CBS meteorologist Elise Finch?
Finch, whose full name was Elise Dione Finch Henriques was born in 1972 in Mount Vernon, New York.
Finch started her career in television behind the scenes at E! Entertainment Television, where she served as a production coordinator for special projects and live events.
She attended Georgetown University in Washington, DC, and worked as a meteorologist for WCBS for 16 years.
As per CBS News, Elise started working for New York City's WCBS in 2007, beginning as the network's weekend meteorologist.
She then appeared on the morning news with Mary Calvi and Chris Wragge.
Elise joined Cindy Hsu on the 9am newscast in September 2022.