Dr. Kwame Owusu Fordjour Biography
Social media has been blazing with news of one Dr Kwame Owusu Fordjour, now named Dr UN, who awarded prominent Ghanaians including Sarkodie, D Black, Berla Mundi, Dj Black and more with fake UN/Kofi Annan Awards.
Dr.Jones Gyedu, a medical doctor who claims to be a childhood friend to Dr Fordjour has written about him, revealing that he has mental issues and at a point was deported from the UK.
Kwame Owusu Fordjour Real Name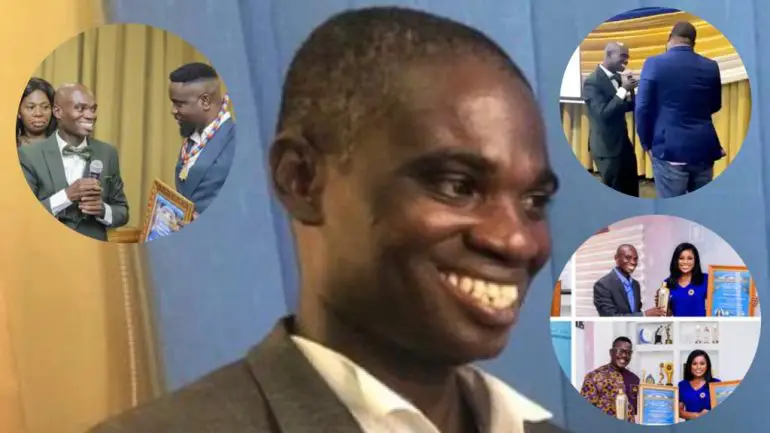 According to Dr. Jones Gyedu,  Kwame Fordjour goes by many different names.
Apart from the being known as Kwame Owusu Fordjour, he also answers to Wayne Winston. But from what we gather, he is real name is Emmanuel and those who know him personally call him Emma. Back in the day, he went by the nickname Wyclef.
Kwame Owusu Fordjour Hometown
He is from Kumasi and the stayed in the Santasi area with him.
Kwame Owusu Fordjour School/Education
He attended the KNUST SHS in Kumasi where he completed in 2001.
How his troubles started: While Fordjour is said to have been a very good student in SHS, he did not pass his SSSCE very well. He is said to have got aggregate 24 as a science student making it difficult for him to get tertiary education
Dr. Kwame Owusu Fake Awards News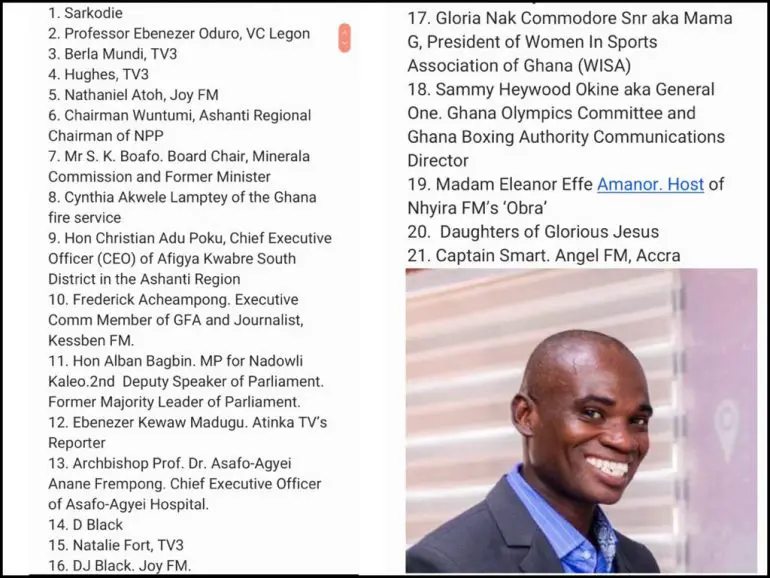 Ghana's social media and media trends has been set ablaze with an infamous scam by a man alleged to be Mr. Fordjour.
While Ghanaians are pointing accusing fingers to the man. Others have also ridiculed Ghanaian rap King Sarkodie for falling prey to the scam.
Other respected personnel that was victims of this elaborate scam that impersonated the UN and the Kofi Annan Foundation were DBlack, Berla Mundi, the Vice-Chancellor to some prestigious universities in Ghana.
Dr. Kwame Owusu Fordjour Captured In A Beer Bar Bragging About His Fake UN -Kofi Annan Awards
Watch Video Below
Kwame Owusu Fordjour Biography