Deividas Skebas, a Lithuanian man has been charged with murdering a nine-year-old girl who was found stabbed in the street in Boston, Lincolnshire.
Police said Skebas, who was arrested on Saturday after a CCTV appeal following the death of nine-year-old Lilia Valutyte, will appear at Lincoln Magistrates' Court on Monday.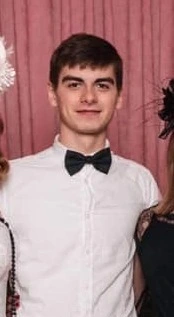 Who is Deividas Skebas?
Deividas Skebas, 22, a Lithuanian fruit picker who had recently returned to Britain, appeared at Lincoln magistrates' court this morning charged with murder.
He sat in the dock wearing a grey tracksuit and spent most of the two-minute hearing with his head down and eyes closed. He stood briefly only to confirm his name, date of birth and address.
What happened?
Lillia Valutyte was playing with her little sister, five, outside a café where their mum was working when she was brutally attacked on Thursday.
Skebas Arrest
Skebas was arrested on Saturday afternoon at his home in a Victorian semi-detached house just 200 yards from where Lilia died.
Charges against Skebas
He is charged with the murder of Lilia who was stabbed to death last Thursday while playing outside her mother's embroidery shop in the town centre of Boston, Lincolnshire.
Court remands Skebas
On 1st August 2022, Skebas has appeared in court for the first time.
Skebas, was remanded into custody at Lincoln Magistrates' Court after being charged with murder.