Billionaire NFL owner Robert Kraft has married his girlfriend, Dana Blumberg, in a surprise ceremony in Manhattan, with Elton John flying in to serenade the bride and groom.
Kraft, 81, tied the knot with ophthalmologist Dana Blumberg, 47, on Friday night at what guests were told was a 'Kickoff and a Touchdown Party'.
The couple, who began dating in 2019, hired the lower Manhattan Hall des Lumières and told 250 friends and family members to dress festively, The New York Post reported.
The invitees – among them Jon Bon Jovi, country singer Kenny Chesney, film tycoon Ari Emanuel and Oscar-nominated film producer Brian Grazer – did not know the pair would wed.
Here are 5 facts we know about Robert Kraft's wife, Dana Blumberg.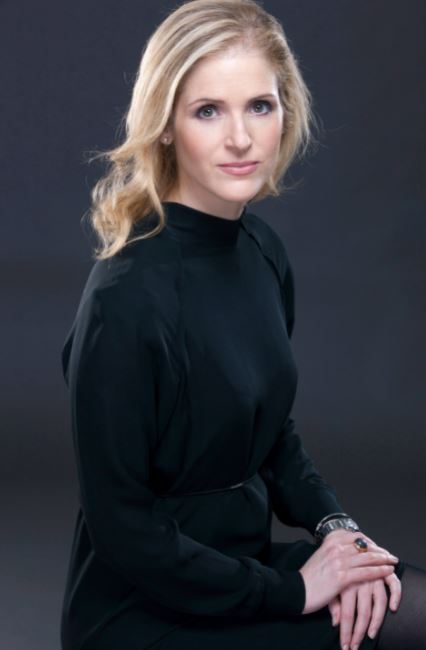 Dana Blumberg is a certified ophthalmologist
Dana Blumberg is a New York-based board-certified ophthalmologist, specializing in eye and vision care and glaucoma.
She also worked as an Associate Professor of Ophthalmology at Columbia University.
It's unclear whether Blumberg is still affiliated with the school, as well as the New York-Presbyterian/Columbia University Irving Medical Center.
Education
Blumberg received her medical degree in 2000 from Saint Louis University School of Medicine.
Blumberg reportedly completed her residency in 2004 at Case Western Reserve in Cleveland, Ohio, and went on to finish her fellowship, specializing in glaucoma, at the Wilmer Eye Institute of Johns Hopkins University.
She also practiced medicine in North Carolina.
Dana Blumberg started dating Kraft in 2019
Blumberg began dating Kraft in 2019. In June of that year, they stepped out for the first time as a couple — holding hands at the French Open. A month later, they attended the Women's World Cup soccer finals in Paris together.
Kraft and Blumberg were then spotted at the annual Apollo in the Hamptons party at Ronald Perelman's estate in August 2019.
Months later, Kraft and Blumberg posed for photos at Elton John's Oscars event in Los Angeles.
She's 33 years younger than Kraft
While Blumberg was born in 1974, Kraft was born in 1941, making him 33 years her senior.
Previously, the Kraft Group CEO was married to his college sweetheart Myra Hiatt Kraft for nearly 50 years before her death from ovarian cancer in July 2011 at age 68. Together, the couple shared four sons during their decades-long marriage. Throughout the following football season, the Patriots wore Myra's initials "MHK" on their uniforms.
In 2012, Kraft began dating actress Ricki Lander, but they split in 2018.
Dana Blumberg is very private
Throughout their relationship, Blumberg has stayed incredibly private.
Blumberg does not appear to have any social media accounts, and her employee page at Columbia's Department of Ophthalmology no longer exists.
Fact Check
We strive for accuracy and fairness.
If you see something that doesn't look right, email us at  [email protected]