Based on its performance over the years, Capitec is one of the top service providers in South Africa, making it one of the largest retail banks. 
When it comes to qualitative factors such as strategy, culture, and customer satisfaction, it stands out. 
Also, the bank is highly secured and has experienced management, as well as high financial ratios. 
The company's e-wallet and bank app allow customers to send, receive, and collect cash at a reduced fee. 
As a client, it is important for you to know vital Capitec cash send details and processes. 
Capitec cellphone banking app 
The bank's customers can bank efficiently and securely at any time with this smartphone application. 
Also, users can view account balances, pay beneficiaries, assist with money transfers between accounts, approve user sign-ins, and perform certain transactions via the website.
 How to register for Capitec mobile banking 
Mobile banking is the use of a smartphone to handle financial transactions, savings plans, and credit facilities.
 The mobile banking service does not require a monthly subscription. 
In essence, the user's mobile banking pin ensures the security of all transactions. 
With your global one card and cellphone, visit the nearest branch to register. 

You will receive an SMS with instructions on how to download the app. 

After downloading, you need to install the app and then activate it. 

Open the app key in your remote pin and start transacting. 
How to transfer money from Capitec using the banking app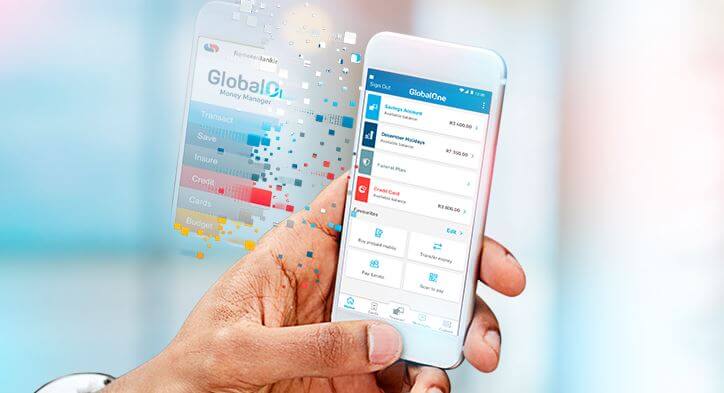 Capitec money transfers can be done over the phone, making the process simple and easy. 
To use the Capitec mobile app, follow these steps: 

Tap the Transact icon in your app. 

Tap 'Send cash' and enter your remote PIN. 

Click the 'send cash' button to proceed. 

Continue the process by selecting "From" account. 

Now enter the amount you wish to send. 

Set up a 4-digit code and send it later to the recipient (which will be used in collecting the money). 

Tap the 'Next' button. 

Click the 'Accept' button after reading the Terms and Conditions.

 Confirm the transaction by pressing 'Yes'.

 You will receive an SMS with Capitec cash send reference number, which should be sent to the recipient. 

As a final step, send the recipient a text message containing the secret code. 
Note: You can send up to R3, 000 per transaction using the app, and the daily limit is R5 000. 
How to send money with Capitec using cellphone number 
As an alternative, you can use USSD to send your loved ones money, however, this is only for registered members. 
Detailed instructions are provided on how to transfer money with Capitec without an app: 
Dial *120*3279# on your phone and reply 9. 

Continue by accepting the Terms and Conditions. 

Reply 1. Continue with the transaction by selecting "From" account. 

Enter the amount you want to send. 

Generate a four-digit secret code, which is sent to the recipient. 

Enter your banking pin to complete the process. 
Capitec withdrawals 
There are two ways to withdraw cash from Capitec.
 In the first place, you are able to withdraw cash from your bank account without using a card. 
Secondly, you can also transfer funds to someone else, even if they do not have an account with the company that can be used to withdraw funds from your account. 
Where can I withdraw Capitec cash sent? 
Having trouble determining where to collect the Capitec cash sent to you? 
The money can be collected from any Capitec ATM. 
As an alternative, you can also collect the money at one of the following stores near you: Shoprite, Pick n Pay, Checkers, Makro, Usave, Game, and Builders.
Fact Check
We strive for accuracy and fairness.
If you see something that doesn't look right, email us at  [email protected]