Caleb Venson has been identified as the suspect who shot and killed three women, including his ex, as well as shooting his own baby.
Venson was arrested for three counts of First Degree Murder, Shooting with Intent to Kill and First Degree Burglary.
Venson was being held without bond, jail records show.
Formal charges had not been filed late Monday, and jail records don't indicate the name of an attorney who could speak on Venson's behalf.
Details of what happened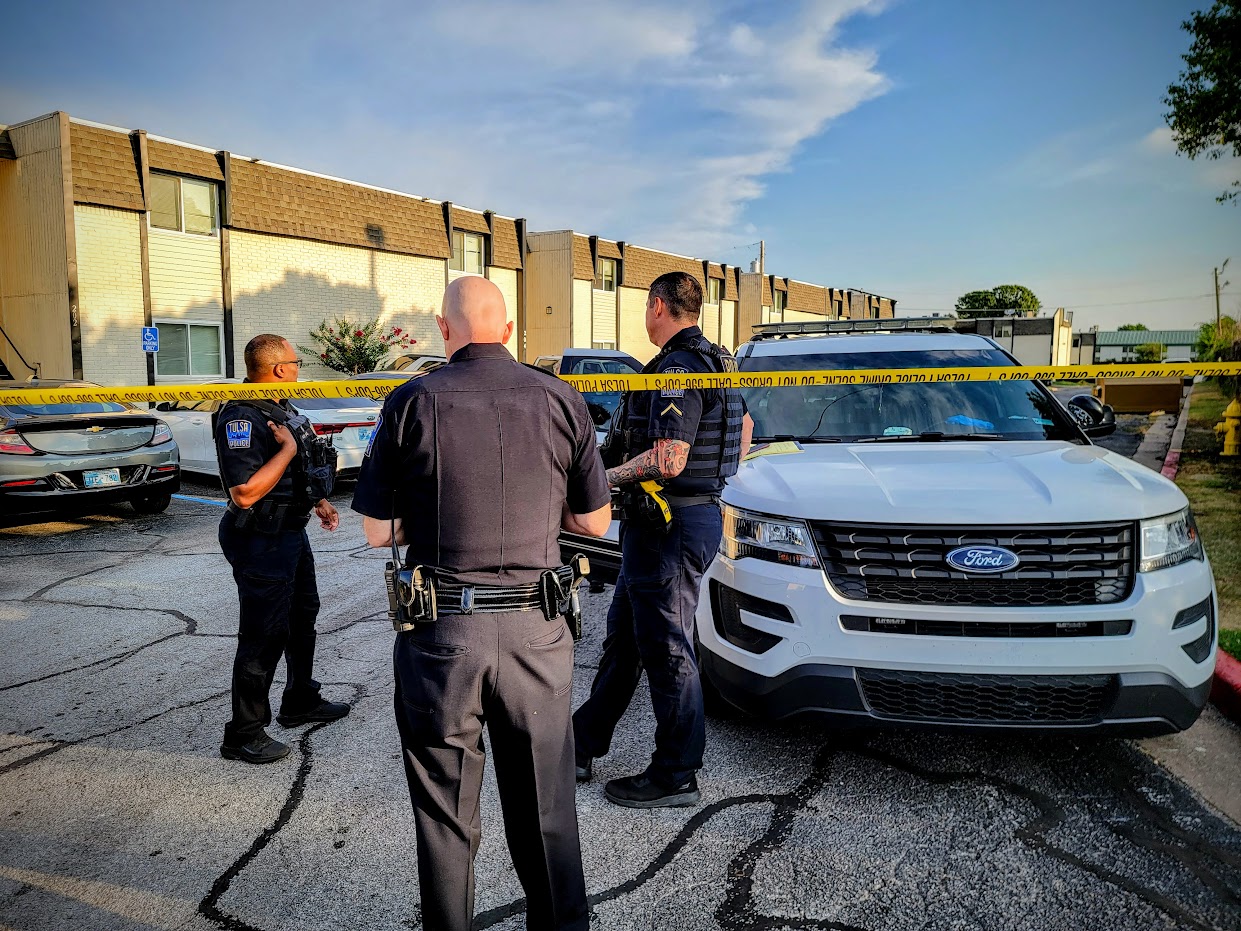 On 24th July 2023 around 6:30 A.M., Tulsa Police Officers responded to reports of a triple homicide at the Wood Creek Apartments at Garnett and I-244.
Officers quickly searched the apartment and found three women dead inside.
An infant, who had also been shot, was lying on the ground next to one of the women.
An Officer grabbed the baby and ran out of the apartment, then handed the baby off to a firefighter for medical attention.
The infant was rushed to the hospital. At last update, the infant made it out of surgery and is expected to survive.
Through the investigation, Detectives learned the suspect, Caleb Venson, arrived the apartment this morning and got inside by shooting out a sliding glass door.
Detectives discovered Venson shot and killed his ex who is also the mother of his child.
His ex was holding Venson's infant child at the time, and Venson also shot the infant.
Additionally, Venson shot and killed two other women inside the apartment.
A 13-year-old male witness was inside the apartment at the time and hid in a back bedroom when he heard the gunshots.
The 13-year-old said Venson forced him out of his bedroom and was then very remorseful of his actions.
The 13-year-old managed to escape out of an apartment window and call for help.
Caleb Venson turned himself in shortly before 8:00 a.m.
Who were the victims?
Police identified the victims as
Ashley Atwell – 38 years old
Annaway Mackey – 20 years old
Sarah Gonzales – 19 years old