More troubles for EC as Minority prepares another suit over exclusion of birth certificate in C. I. 126 .
The NDC Member of Parliament for Bawku Central, Mahama Ayariga says the Minority cannot fathom why birth certificates are excluded as means of identification in the new voter registration exercise even though birth certificates remain one of the fundamental documents for the issuance of both the Ghana Card and the passport of which the EC considers sacrosanct for the registration process.
This "fury" of the Minority follows the passing of the Electoral Commission Constitutional Instrument (C.I 126) by Parliament on Tuesday, a move which okayed the use of the Ghana card and passport as the only means of identification for persons registering to vote in the 2020 general elections.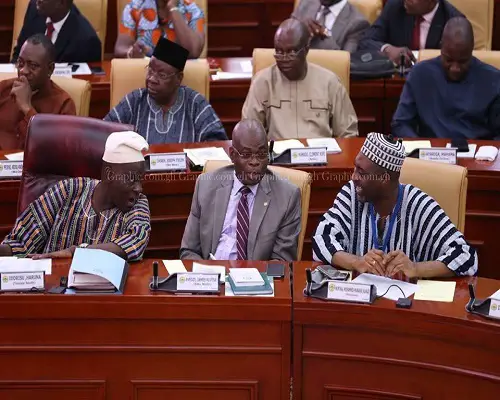 The House by a 102 to 96 majority decision in favour of the amendment, gave the all-clear for the Electoral Commission's Constitutional Instrument (C.I. 126).
This means that one cannot use a birth certificate or the existing voter card as proof of identification to register to vote in the 2020 General Elections.
Mahama Ayariga in an interview  hinted that the Minority has resolved to seek redress of the matter in order to compel the EC to add the birth certificate, which is the basic identification document of both the Ghana Card and Passport to be added in the CI 126.
"We will go to court to compel them to allow the use of birth certificate as a medium of identification," the legislator announced.