Popular Youtuber Annabelle Ham has died at age 22 as her family and friends mourn the vibrant social media influencer.
Ham died on Saturday, Alpha Omicron Pi, Beta Zeda, her woman's fraternity chapter at Kennesaw State University in Georgia, announced on Monday.
Although official sources have neither confirmed her passing nor how she died, news outlets have claimed that she died in a car accident.
Did Annabelle Ham die in a Car Crash?
Rumors circulating online suggest that Annabelle got into a car accident recently.
That rumor has not been solidified by any official sources, but it's been reported in some outlets as if it were true.
Also, We Publish News was one of the few outlets who were the first to report on the 22-year-old's death.
They revealed that "some reports assert that she was killed in a car accident."
The tributes that have come pouring in for Annabelle are in response to these rumors, as well as to reports that Annabelle had died at the age of 22.
Meanwhile, her fraternity took to their official social media page and announced that the YouTuber died on July 15, 2023.
They did not share any specific details about her passing.
They also added in their Facebook post:
"Annabelle lived a vibrant life, brought smiles into every situation, and was cherished by all who knew her. Our sisterhood is completely heartbroken for the Ham family and for a beautiful life tragically cut short."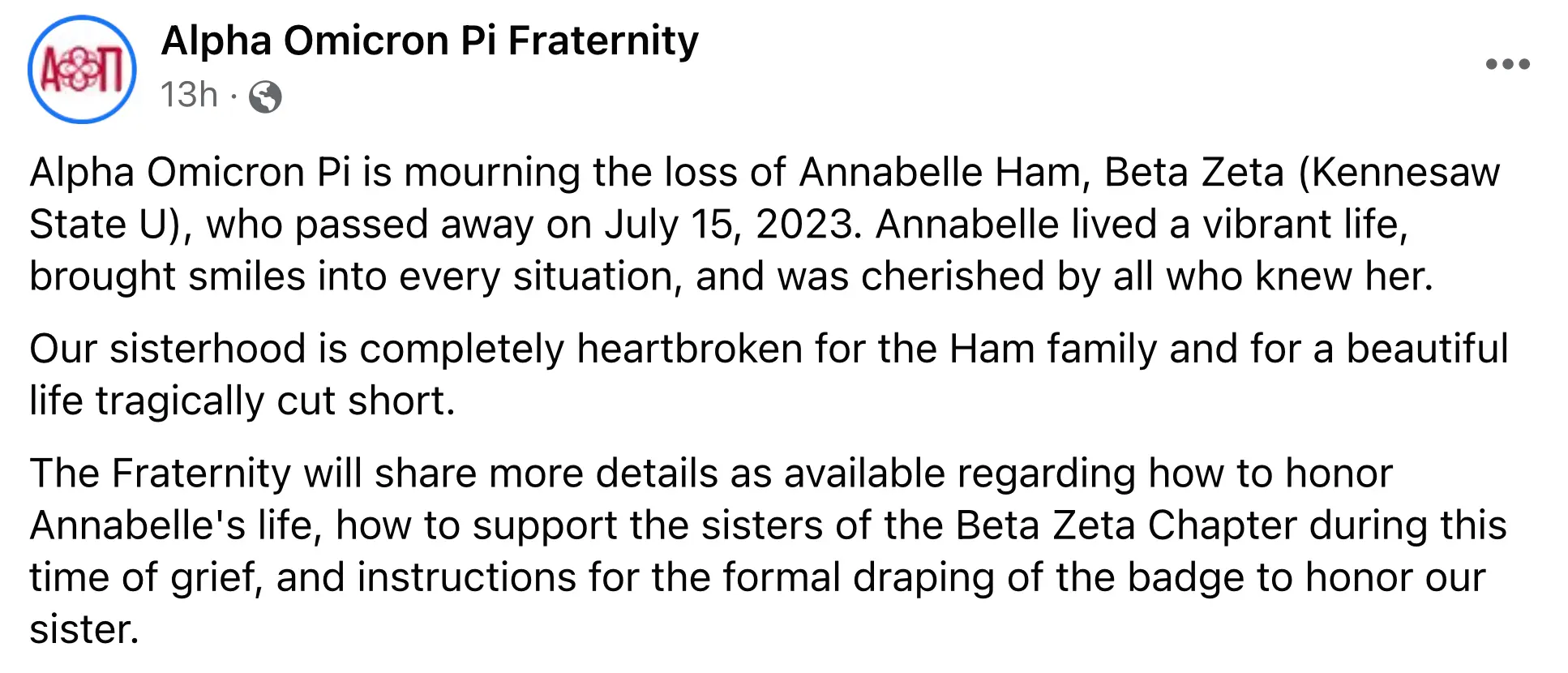 Who was YouTuber Annabelle Ham?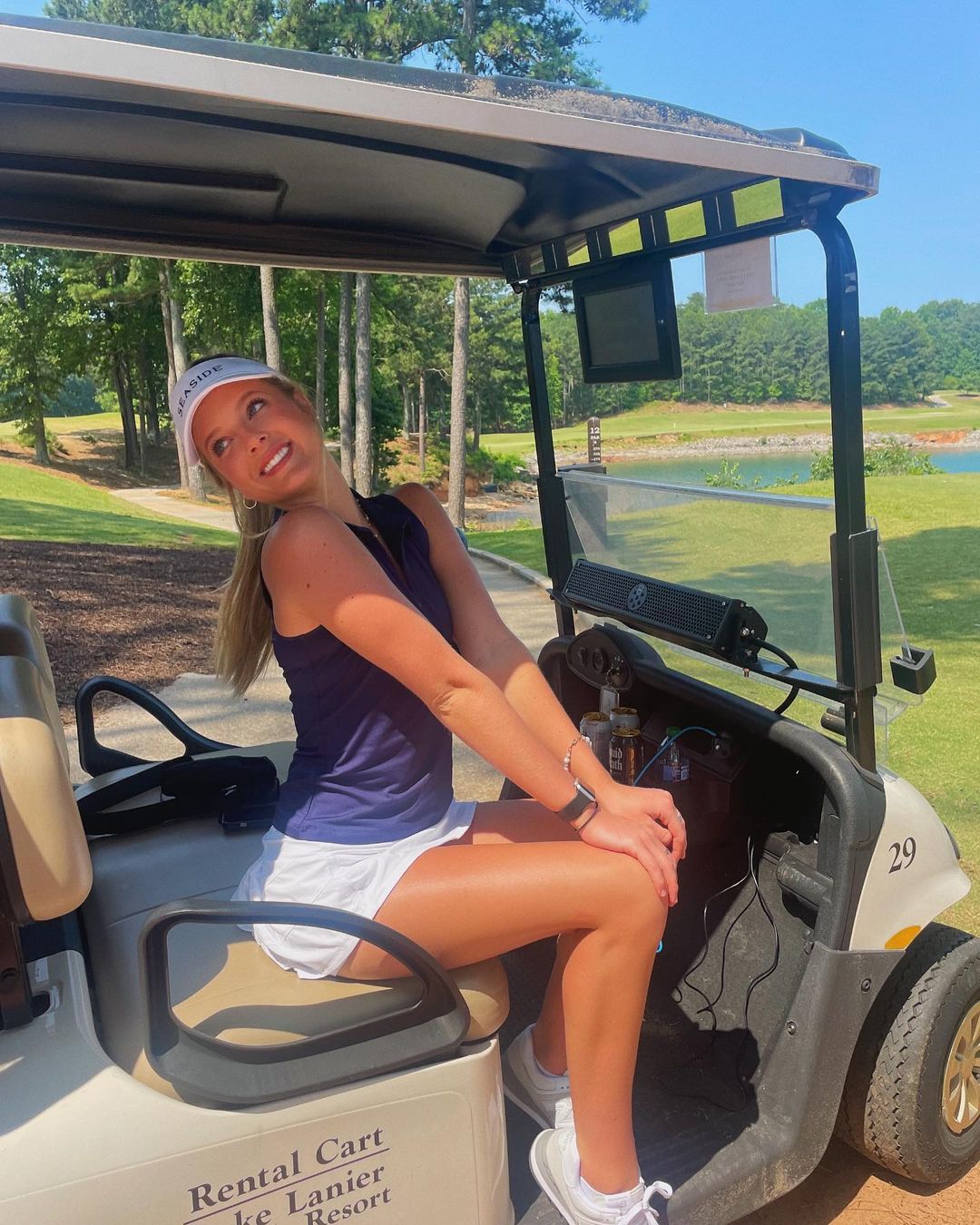 Annabelle Ham was a popular social media influencer and YouTuber based in Atlanta, Georgia.
She first got her start on social media after she created a YouTube page in May 2014.
Since then, she has gained over 77,000 subscribers and her videos have received over 1.9million views.
Ham also had a similar following on other social media sites like Instagram, where she would often post pictures about her life at Kennesaw State University and her travels.