Andre Longmore has been identified as the Hampton – Georgia shooting suspect responsible for killing three men and a woman in Georgia.
Andre Longmore is from Hampton, a city of about 8,500 people about 40 miles (65 kilometers) south of Atlanta.
Andre Longmore who is 41 years old is said to be standing at a height of five feet ten inches.
He was also described as wearing a "dark shirt with a red tone."
Officials have also identified Longmore's vehicle as a black 2017 GMC Acadia with the license plate number DHF756.
They are reportedly searching a specific area near McDonough Street for the suspect.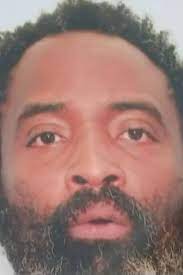 At around 10:45 am, Longmore shot and killed four people, three men and one woman, officials said.
The victims were not identified pending notification of next of kin.
"This is a sad day in Hampton. It's not normal for us and as a community we will grieve together," said Hampton Police Department Chief James Turner of the shootings. "As a police department we will do everything in our power to make ensure that the person is brought to justice."
Officials are investigating if Longmore is related to any of the victims. A motive for the shootings was not immediately clear Saturday.
Police helicopters swarmed the area while police bordered the streets. Police say this remains an active shooter situation.
Officials are offering a $10,000 reward for information that leads to the suspect's whereabouts or arrest.
Several local law enforcement agencies and the Georgia Bureau of Investigation are assisting in the manhunt and investigation.
The Hampton Police Department is leading the investigation with the assistance of the Henry County Police Department, Henry County Sheriff's Department, Henry County Homeland Security and Henry County Crime Scene Unit.