Kofi Adjorlolo has told Elikem Kumordzi to be careful about his words because the young actor will also get old.
The veteran actor's comment comes after Elikem Kumordzi told actors complaining that producers don't pay them, to get day jobs.
Kofi Adjorlolo had earlier cried out that seven producers in Ghana owe him money and are reluctant to pay.
In a heated argument with Elikem on Peace FM, Kofi Adjorlolo could not hold back his emotions as he wept and warned the young actor.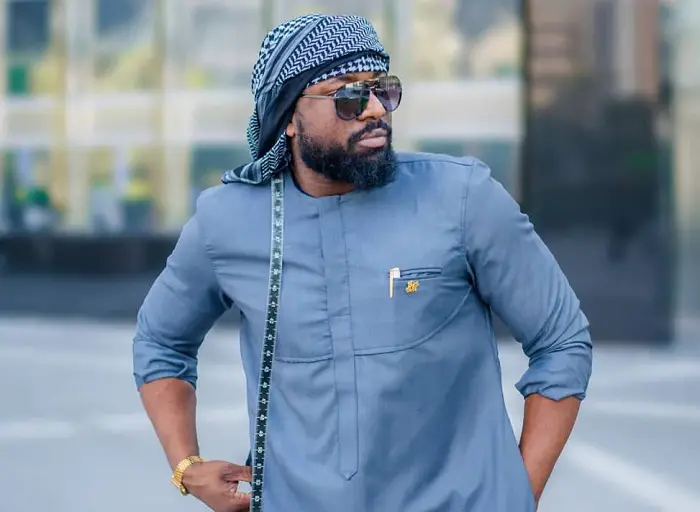 "You will get to my age," he told Elikem Kumordzi in an emotional tone.
Elikem before the encounter on Peace FM, took to Instagram to tell actors to get a better job.
"So there is this plenty talks on online about Ghanaian producers don't pay actors. It is actually a good thing for me that producers were not paying me. I agree that producer here in Ghana don't pay. Some of them do, some of them don't. For me I appreciate those producers for not paying me or for not paying me on time or making me go hungry because when man is in adversity he finds himself and that was what happened to me. I was hungry for being an actor and not finding wealth. You find work and won't get paid enough…"
"So find yourself something proper to do and stop complaining on the internet that producers don't pay. Get something to do," he said.
Elikem Kumordzi's statement didn't go down well with a lot of his fellow actors and a number of them have criticized him.