Sandy Alcantara, or as he's known among fans, Sandman, is an exceptional baseball player, from the Dominican Republic.
He was born on September 7, 1995, to Francisca Montero and Pedro Martinez.
Even as a young boy, Sandy had a passion for baseball, so much that he dropped out of school in eighth grade so he could concentrate on baseball alone.
He made his professional debut in 2014 at age 18, with the Dominican Summer League Cardinals. However, he now plays for the Miami Marlins.
His passion for the game has won him so many awards. He was the only Miami Marlins player that was named to the 2019 MLB All-Star Game.
He holds the most innings pitched by a rookie in the Marlins franchise records and in 2022, he won the NL Cy Young Award, making him the first pitcher in the history of the Miami Marlins franchise to win the award.
However, baseball doesn't seem to be the only thing Sandy had a passion for and pursued.
When he was 11, his parents had sent him to Santo Domingo to both study and continue his baseball career, it was there Sandy met Yorleni, to whom he's now married.
Who's Yorleni Alcantara?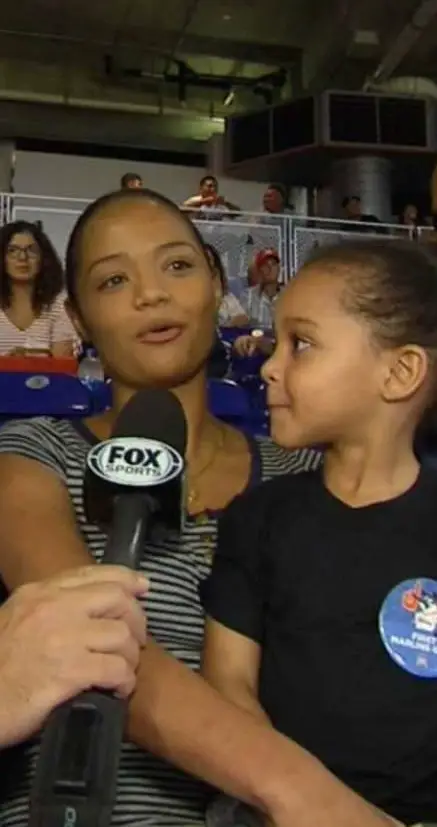 Very little is known about Yorleni, however, she is the mother of one and married to the professional MLB player, Sandy Alcantara.
The couple met when they were only 13-year old and have been together ever since.
At the start of his career, when he was pitching for the St. Louis Cardinals, in the United States, Yorleni had moved in with him also.
Where she's from and who her parents are, is information not accessible to the public.
Yorleni Alcantara's Age
Details about Yorleni's date of birth or her age are not known.
Yorleni Alcantara's Children
Yorleni has only one child, a son who is currently 11-years old.
The couple named him Yorlin Sadiel Alcantara, a name coined from both of their names.
Other Facts About Yorleni Alcantara
Together with her husband, Yorleni is involved with a nonprofit organization known as "The Giving Much More Foundation".
They donate generously to the foundation to ensure that it can provide baseball tools to underprivileged children in their own country.
Fact Check
We strive for accuracy and fairness.
If you see something that doesn't look right, email us at  [email protected]