A few hours ago, we broke the news that students the Accra Girls senior high school were protesting on a demonstration in the school against school authorities requesting to return home.
The pressure is continuously getting to a breaking point as worried parents storm the school premises to pick their wards after it developed that 6 students had tested positive for the novel coronavirus.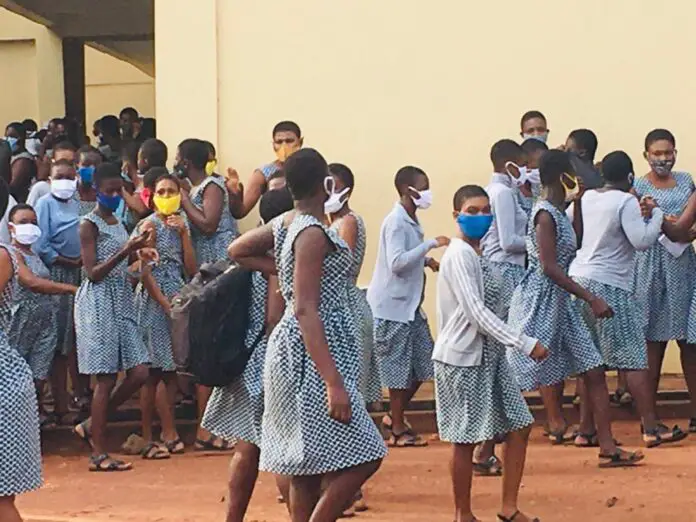 Police Officers, just as Covid-19 team authorities from the Ayawaso North Municipal Assembly, have been sent to the school to deal with the situation.
Parents demand to get their wards as the police have barricaded the entrance to the school, following reports of agitations by the students on the school campus.
One parent who addressed Star News said "I came for her, I want them to release my daughter for me. She called yesterday that an ambulance came for two people so we have to come for her."
"They are not allowing us to enter so we are just here and the policemen are also blocking us from entering," she added. Parents maintain they will not leave until school authorities come to speak to them.