A South African woman has shared an inspiring story of perseverance and determination to succeed in the face of financial challenges.
Maphate Rakoma took to Twitter to narrate how she went from being a hawker to owning her own business and becoming an employer of labour.
According to the woman, she started the business with her stipend and though it was tough, she knew it would pass owing to her knowledge and experience.
The businesswoman said she used to chase customers on the street but because she was optimistic, she kept going.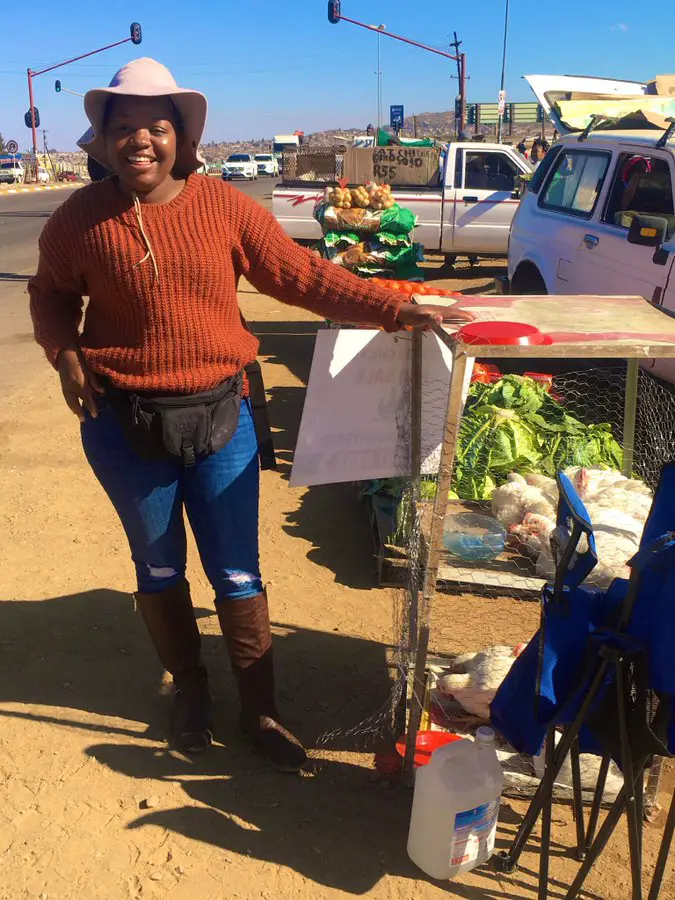 Now, she has become her own boss and owns a large farm where she pays salaries to workers, a new phase of life which she is proud of herself for.
Sharing photos of herself as a hawker, Maphate wrote;
"I started my business with my stipend, financially it was tough but i was equipped with knowledge and experience. I used to be a street hawker chasing customers because i was optimistic i kept pushing.

Today im proud to say i pay wages and salaries. I create employment and imSuper proud of myself. To my valued customers i thank you. #FarmerFromTheNorth"
See her post: