The Adentan Circuit Court has remanded Kelvynboy real name Kelvin Brown, into police custody based on allegations of an assault against Deborah Kponyi, his baby mama.
It is alleged that the musician, who reportedly didn't plead guilty to the assault charge, stamped the woman's ribs and used an iron rod to hit her back and right-hand several times.
On Tuesday, the musician was remanded to police custody after appearing before a court and spent the night behind bars.
The Gist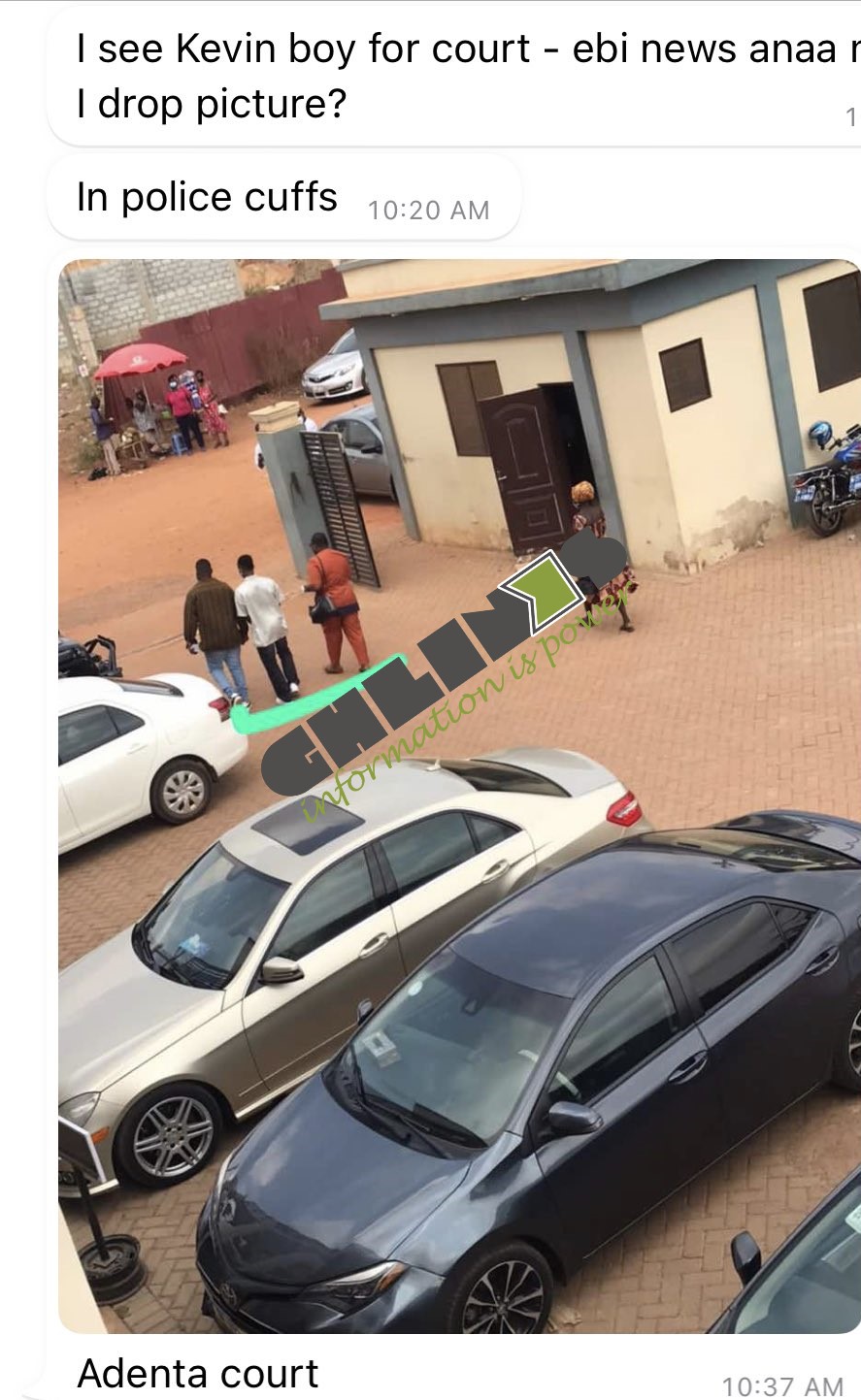 Kelvynboy is accused of assaulting Deborah Kponyi, the mother of one of his children after she asked for money to take care of the child.
The prosecution alleges that the relationship was abusive from the start, and that Kelvynboy assaulted his baby mama repeatedly.
The assault which led to his arrest occurred after his daughter fell sick.
She also discovered Kelvynboy had withdrawn all their money after contacting the company with which they shared their savings account.
Her attempts to reach him were unsuccessful.
Deborah later saw his car driving by and followed it, only to realise it was another lady driving it.
Upon confronting the lady about Kelvynboy's whereabouts, Kelvynboy came out of the house and attacked her.
According to prosecutors, he pushed her down before stamping on her ribs.
He pushed her out of the house whilst hitting her with an iron rod, on her back and right-hand numerous times!
He said a few minutes later, one Kelvin, a worker at the complainant's shop called to inform her that the accused had allegedly come to the shop and made away with her speaker, Nasco 32 inch TV set, and two chairs valued at ¢5,500.
Prosecutors claim this is just one instance of abuse the musician inflicted on the baby mama.
Bail
During the court hearing on Wednesday, Feb. 23, Kelvynboy was granted a bail of $200,000 by the judge, Sedinam Awo Balokahl
A friend of Kelvyn Boy's baby mama speaks ( Video )
A friend of Kelvyn Boy's baby mama speaks as
Kelvyn Boy has been remanded in police
custody for assaulting his baby mama. pic.twitter.com/0JDhwk699S

— SIKAOFFICIAL🦍 (@SIKAOFFICIAL1) February 23, 2022